With Leiden being one of the biggest student cities in the Netherlands, the university library is always crammed during exam weeks. Fortunately, there are plenty of other study places to be found throughout the city. To help you avoid that upcoming exam stress, we have listed the top 5 study places in Leiden for you below.
Study place 1: Lebkov & Sons
At the back of Leiden Central station you will find Lebkov & Sons, a true work- and study paradise. Lebkov is a trendy franchise with recognizable design of black & white tiles and cozy picnic-style benches at spacious tables. They serve everything you could possibly want for a good breakfast or lunch: sandwiches, soup, salads and juices. And a good cup of coffee, of course.
With free Wi-Fi, plenty of charging points and convenient opening times (from 6 a.m. to 8 p.m. on weekdays), it's the perfect place to make long study days.

Address: Bargelaan 8, Leiden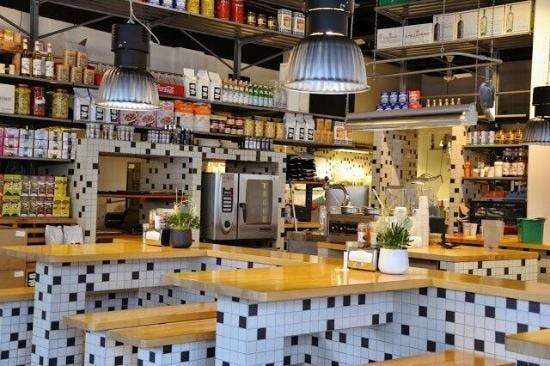 ---

While you are waiting for your coffee to brew, you can sign up to Magnet.me and find your perfect job, internship or traineeship. Once you fill in your profile, you will directly receive the opportunities that best fit your profile.
---
Study place 2: Chummy Coffee
Chummy Coffee is a cozy study place on the Breestraat, around the corner from the Leiden University law faculty. As the name suggests, they specialize in coffee, and they serve both 'normal' and unique types that you can choose from. Ingredients such as chocolate, ginger or raspberry are used in their coffee specials. Such a unique offer of caffeine will undoubtedly make your study day less boring. It may even make Chummy Coffee one of your favorite study places in Leiden.

Address: Breestraat 97, Leiden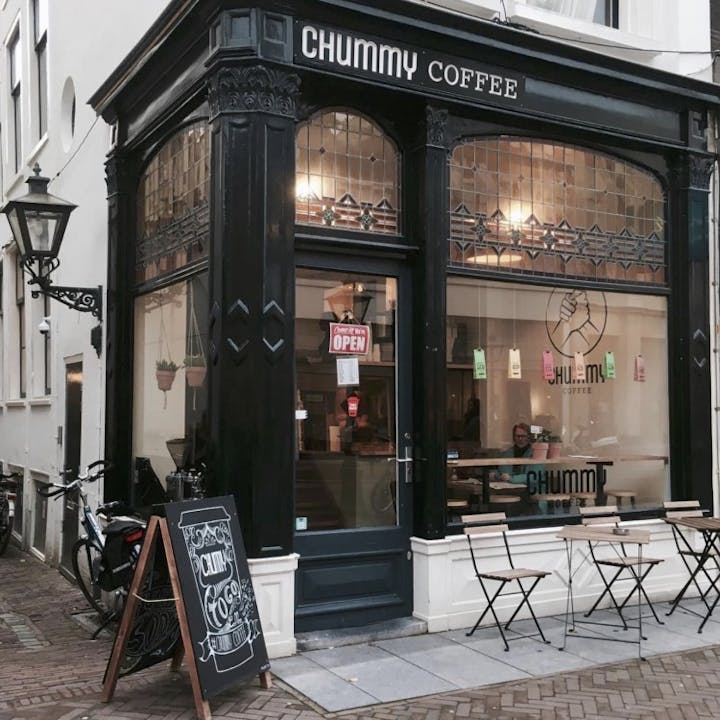 Study place 3: Coffee Company
A little further down the Breestraat you will find a recurring titleholder, which has also secured a place in our list of the 5 best study places in Delft. In the Coffee Company you will always find a few flex workers / students who are hard at work, making it an ideal place to study. You can therefore count on the right atmosphere and requirements (coffee) to be able to prepare for your exams.

Address: Breestraat 156, Leiden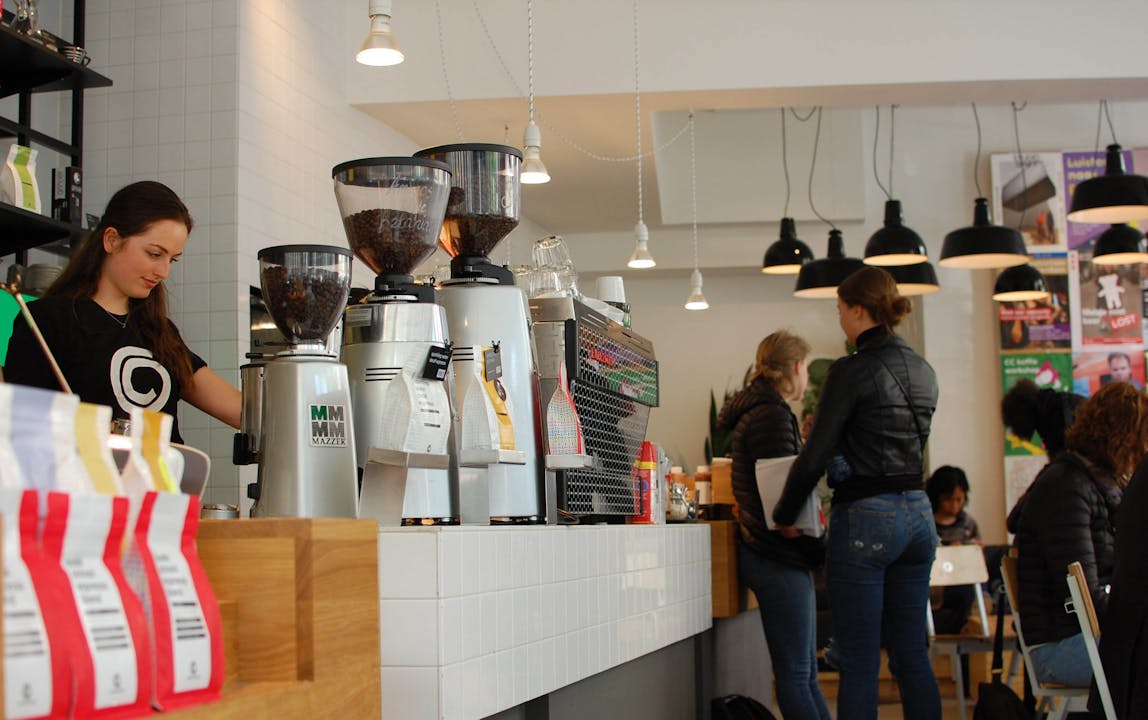 Study place 4: Lot en de Walvis
Lot en de Walvis is a cozy restaurant that is located by the picturesque inland port of Leiden. There are plenty of places to sit, both inside and outside. A spacious terrace with a view over the water makes this the ideal study place on a sunny summer day.

Address: Haven 1, Leiden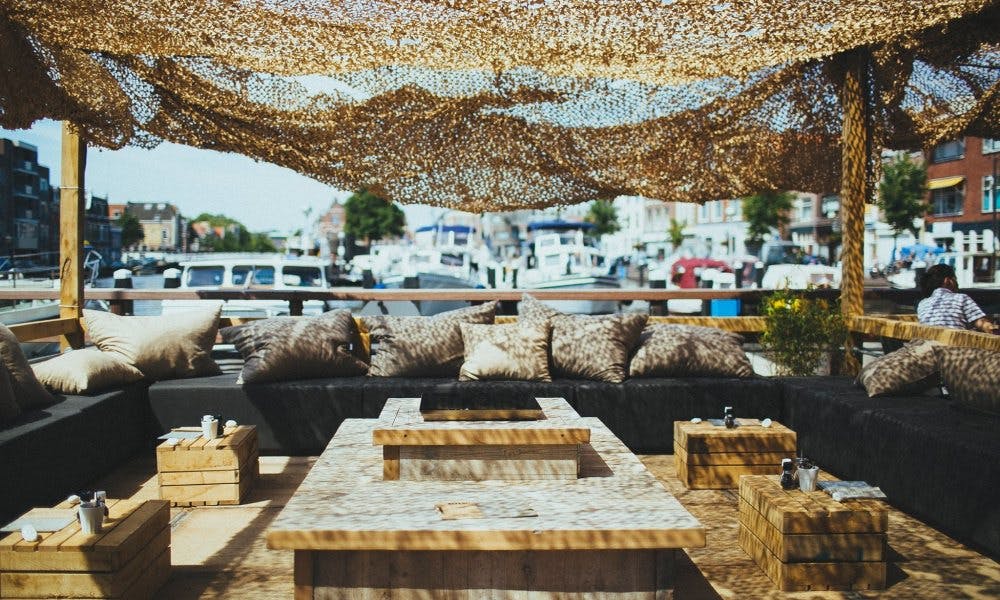 Study place 5: Waag
Restaurant Waag is a potential study place that is located in a true part of Leiden's history. This national monument is a former weigh house, where goods coming in from the port of Leiden were weighed and taxed throughout the early 19th century. Today it is a stylishly decorated restaurant with velvet chairs and Persian rugs. If you have to study anyways, you might as well do it on a velvet couch in a national monument, right?

Address: Aalmarkt 21, Leiden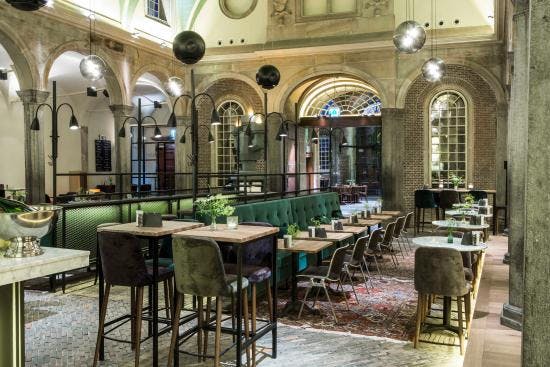 Image credit: Career Employer