Where can you find the best study places in Delft? Especially for you we have put together a top 5 so that you can take a break from the library.
Picturesque Delft is known for many things: think of Delfts Blauw, Johannes Vermeer and the grave of William of Orange in the Nieuwe Kerk.

But in addition to all these historical highlights, Delft is also home to the largest technical university in the Netherlands, with more than 23,000 students. As one of the few universities in the country, all students at TU Delft have exams at the same time.
These periods can therefore become quite chaotic at the university library (think of having to be there when the doors open at 08.00 because there are no spots left at 08.05). The website of TU Delft even describes these periods as 'XXL times', with an extended opening time until 02.00 at night.

Would you like to escape the stress and not feel like you've found yourself in a Black Friday video just to claim a spot in the library? Don't worry, we got you. Below you will find 5 chill study places where you can escape the library chaos and devote to your books and assignments.
Study place 1: Coffee Company
A classic. At the Coffee Company you know what to expect: being surrounded by opened laptops and, as the name suggests, plenty of good coffee available on the spot. The ideal study place to prepare for your exam week.

Address: Markt 19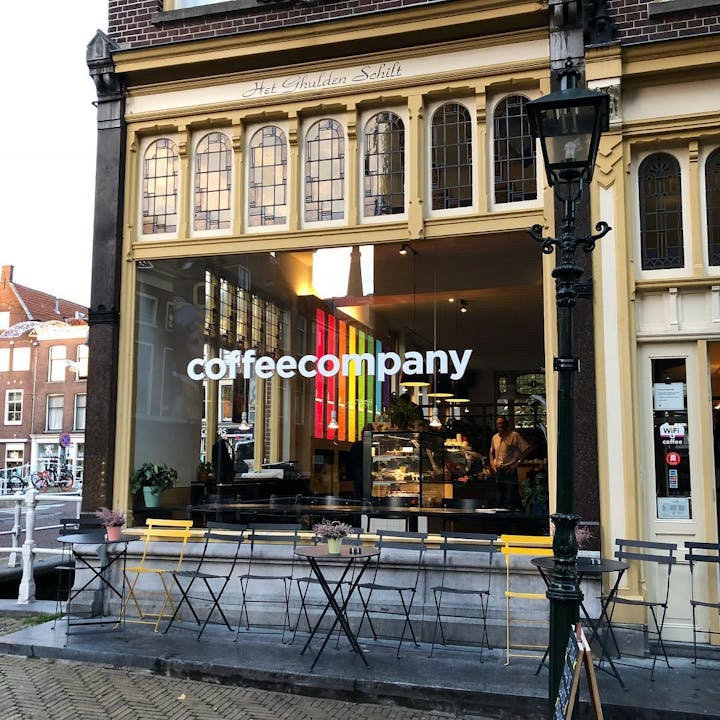 Study place 2: 't Postkantoor
With this gem, I am going to make the hipsters among us very happy. The Post Office, near the Oude Kerk, is a restaurant that is designed as a cozy living room from the 70's. Think of retro sofas, Persian carpets and even a fireplace. What is a nicer place to study than on the couch next to warm, crackling fire?

Address: Hippolytusbuurt 14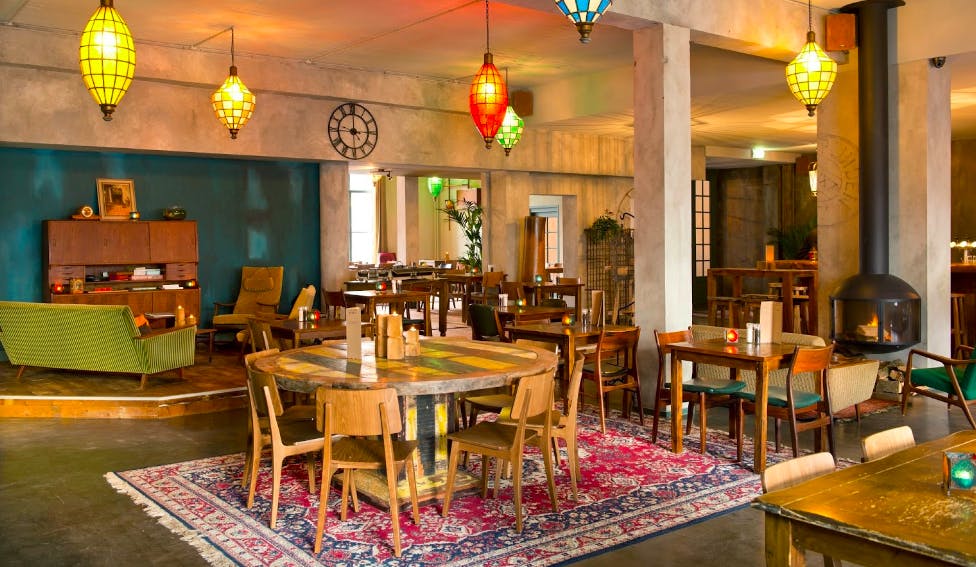 ---

In addition to a study place in Delft, are you also looking for a graduate job or an internship? Create a Magnet.me account in a few minutes and see which employers are interested in you and which jobs and internships match your profile.
---
Study place 3: Barbaar
Stadscafe Barbaar is located at Agathaplein, also within walking distance from the Oude Kerk. There is plenty of room to sit inside, but with nice weather you can sit outside as well. So when the sun is shining, this is the place to be! With sunny weather and a good cup of coffee even studying might become enjoyable.

Address: Sint Agathaplein 4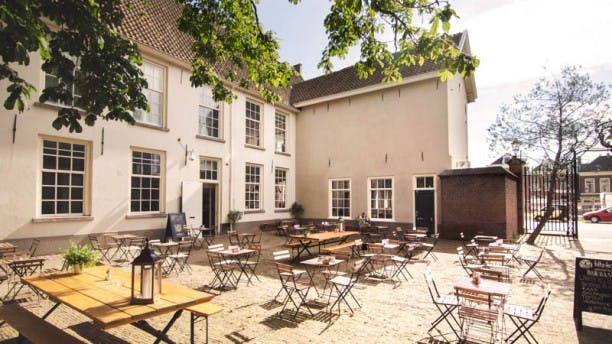 Study place 4: Kek
Kek is a coffee bar with cozy decor where you can go for specialty coffee. Not to mention the fact that it is also a true foodie paradise, with photogenic (and, of course, tasty) dishes such as pancakes, smoothie bowls and breakfast platters. That's the place to go in order to ensure you still have enough Instagram Story content during your exam week.
Address: Voldersgracht 27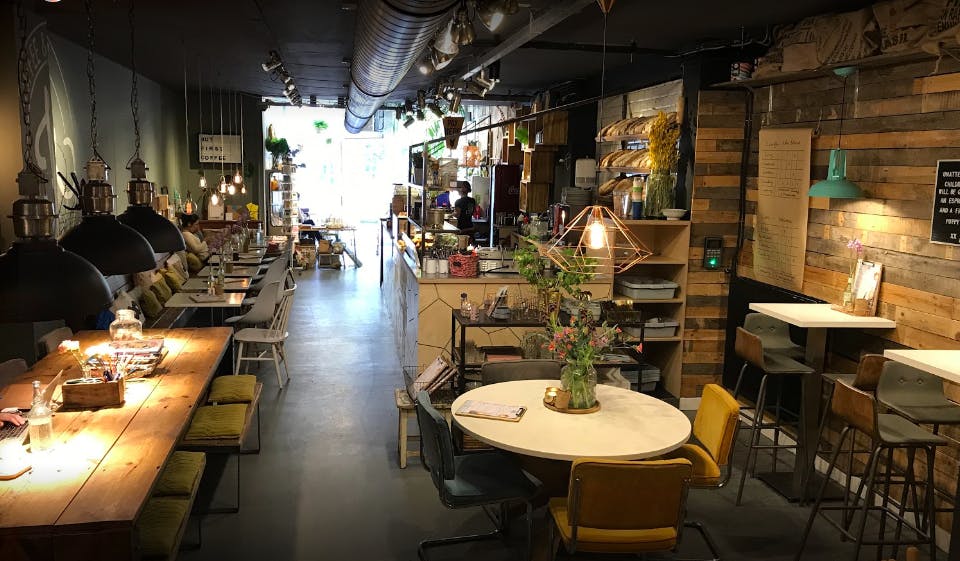 Study place 5: Ikea
Probably not the first place that comes to mind when you think of a quiet study spot to open the books, but hear us out. Even though in the weekend it is usually chaos in the Ikea restaurant (with a lot of running and / or screaming children), on a weekday afternoon there is hardly anyone. With more than enough tables, you never have to worry that there are no spots left. Add to that the possibility to get coffee and food (Swedish meatballs!!) and voila: Ikea has the potential to be a true study-paradise.
Address: Olof Palmestraat 1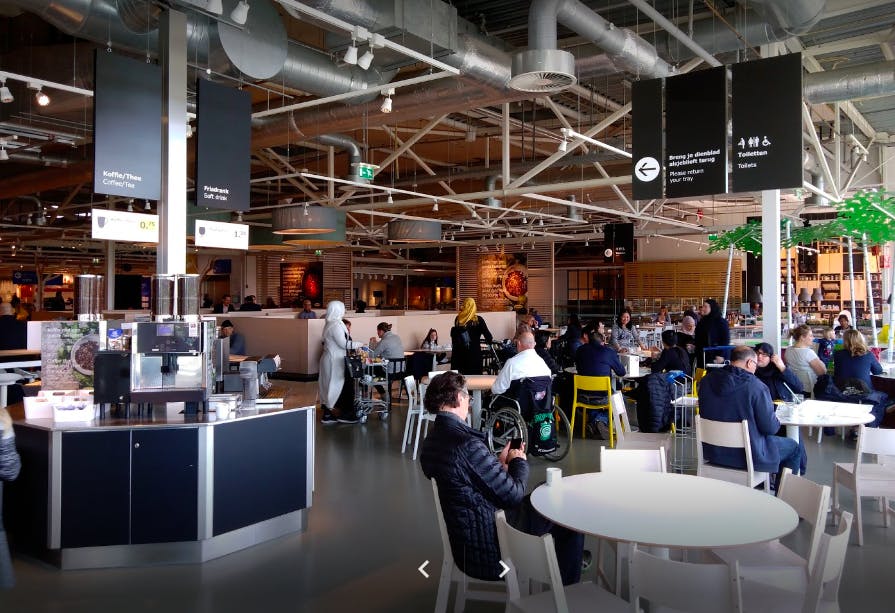 This list will hopefully give you some inspiration if you do not feel like running through the library at 08.00 during your next exam week. One study place is missing from the list above, arguably the best study place Delft has ever known: the Magnet.me Careers Cafe, but unfortunately that was a one-time pop-up café. But do not worry, if you keep an eye on our social media, you can join us next time we host a Magnet.me Careers Cafe in another city!