Eventually, there reaches a point in every university students life, when you admit to yourself you won't be studying forever and that it's time to start looking at possible career options available to you. Once you start looking for your ideal career choice, you'll come across the phrase "graduate scheme". In reality, what is a graduate scheme seems obvious. It's a job, right? In many ways, yes. A graduate scheme is an entry level position within an organisation and the most common first step for a university graduate into the world of full-time work. That doesn't mean there aren't things you need to be aware of though, so before you dive head first into a graduate scheme let's find out what it actually is and what a graduate scheme can offer you.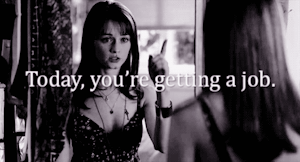 What is a graduate scheme?
A graduate scheme is a structured programme offered by most large employers that combines working and training, which is targeted to recent graduates. Graduate schemes allow graduates to learn and gain experience working in various different sectors of the business. This gives you the opportunity to see what you are best at and what you enjoy. Most importantly a graduate scheme involves a series of placements – so you can improve your skills in different areas. And just between us, employers use graduate schemes for finding and recruiting the future managers within the business.
What is the difference between a graduate job and graduate scheme?
Graduate schemes:
Allow graduates to be introduced to many aspects of the organisation and experience the role in a training environment.
A graduate scheme offers training, support and company mentoring to help improve your development.
An access to  various departments and increased understanding on each function and issues faced
Graduate jobs:
Graduate jobs do offer training, but graduates are expected to be knowledgeable and ready for the graduate job they are undertaking
A graduate job takes on the approach to 'learn on the job'
Graduate jobs have the opportunity for faster progression within your job role, due to the responsibilities on the job expected of you
A graduate scheme is offered by most large employers and consists of a very structured training period. Where as a graduate job is an entry-level role which involves less time spent on training and more responsibilities day-to-day. Both require people with a graduate level education.
How long do graduate schemes last for?
A graduate scheme can take up to anywhere from 6 months to 36 months to complete. The time duration is dependent on the employer providing the training. If you are someone who lacks experience then a graduate scheme is perfect for you! It gives you time to develop upon existing skills you learnt at university and learn new skills also!
Who are graduate schemes tailored to?
If Robert DeNiro taught us anything in his movie The Intern (if you haven't seen it, it's on Netflix – see you in 2 hours), we are never too old to learn something new. Graduate schemes are designed for graduates of all ages. They are set up to increase your development and make you job ready within the business providing the scheme.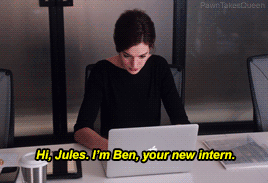 Are graduate schemes paid?
Graduate schemes pay and in some cases with many large corporations there is a large financial lucrative package waiting for you over the graduation rainbow! So taking on a graduate scheme isn't risky business, but instead very beneficial. For students studying in London or craving a life in the big smoke they can expect an average pay of £26,949 per year when working as part of a graduate scheme. So, to learn on the job and be introduced to new things you GET PAID! WOW!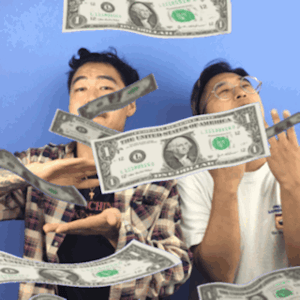 What happens when the graduate scheme ends?
At the end of the graduate scheme a job is usually made available (unless you accidentally burnt your bosses eyebrows off at the company picnic… not cool). Successfully reaching the end of a graduate scheme will usually lead to being offered a full-time role within the company. During a graduate scheme you will be moved between departments and projects and when the graduate scheme is over, you'll be tied to one department permanently and you may get to express a preference as to where you would like to be placed. This is why it is important to get a feel for the different areas of the business and what the career progression is like in each role you try. That way you can learn what's best for you and spend time developing your skills in that area to be job ready when the graduate scheme is over.
It is also possible that you won't be offered a job at the end of the graduate scheme. The company offering the graduate scheme might not be able to afford keeping all of their graduates in a full-time role within the company, or that you didn't impress your managers to get offered a job. Whatever the reason might be, if this is the case you'll have to start looking for a job elsewhere. The good news is that the graduate scheme will have taught you the necessary skills needed and your development during a graduate scheme will make you more desirable to potential employers. In addition, you have a reference to include on your CV and experience that others competing on the job market don't have.
How do I find a graduate scheme?
Whether you want to be the next Wolf of Wall Street or Harvey Specter, there is a graduate scheme for you! Discover which companies are offering graduate schemes and rock start your career today.