The first step for graduates when it comes to job searching is "how to write a CV". It's super important that you create a CV that gets the right attention and highlights all of your relevant skills and work experience – no pressure.
Broadly speaking there is no one set structure or any solid rules for CV writing – that would be too easy. However, here are 5 helpful CV tips to get you to put your best foot forward when submitting a CV that is not through Magnet.me, because your profile is your CV on Magnet.me.
CV tip 1 – How to write a CV; start with the essentials
Whatever you do, your CV needs to contain the following essential information:
Personal details

– always go first, what follows is entirely up to you. Within reason..

Remember to be professional. An email like

'hot_babe@hotmail.com

' won't cut it!

Education and qualifications

– include your Degree!

Employment history/work experience

– include work experience.

If you have a lot of similar types of work experience then you could break them into their own sections with suitable headings, eg. 'Voluntary Work' or 'Retail Work', etc.

Other interests, skills and achievements

Clearly showcase ALL the relevant skills that the employer might have listed in their job description – and back it up with genuine experiences! You can break this down into a sections with headings, eg. 'IT Skills' or 'Sporting Achievements' etc.
If you forget any of these basics you can kiss this role bye bye.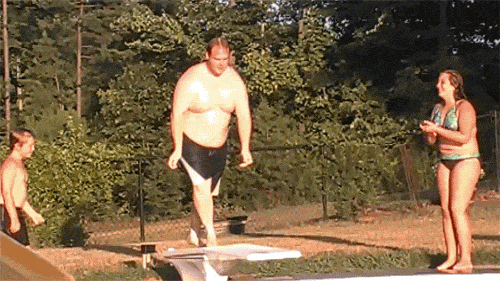 CV tip 2 – The ideal CV format
This is not an essay – or an autobiography – recruiters spend less than a minute scanning each CV. Just long enough to notice any spelling mistakes and form a hasty judgement. The maximum length for any CV is 2 A4 pages- which translates to: 1 A4 page only. Here are the 4 simple tricks to create an employer friendly and single pager CV!
Pick a clean and easy to read format and stick to it – you need to highlight the achievements and experiences that show how you are suited to the job and how you match the criteria for the role. If in doubt, simply copy the format in your

Magnet.me

profile!
Appropriate font, don't pick something gimmicky or too calligraphic – no word art. Yes, you can use colour but make sure it still looks smart when printed in black and white.
It can be easily opened and viewed by the recruiter, they will not waste time trying to open it.

To be safe just save it as a PDF – foolproof and works every time – UNLESS ASKED otherwise!
Logically structure your CV, the most traditional format is to give information about your most recent achievements first.
CV tip 3 – Making use of every little space on your CV
You have a single page, so it's essential that the most space is given to directly relevant information – your skills, experiences and personal details. Use short punchy paragraphs or snappy bullet points – no longer than a line and a half – for your skills or achievements, in order to easily highlight where you match the job and what you excel at. Make it easy for recruiters to see that you meet their minimum requirements, and exceed them.
Save space by not including;
A photo- on a printed CV it will take up vital space, and they won't need it if you have a photo on your

Magnet.me

account – ofcourse.
A personal statement/profile is not necessary.
Your age, gender, date of birth or words like 'Curriculum Vitae'.
Achievements from anything over 6 years ago, unless particularly exceptional or highly relevant.
CV tip 4 – Make your CV stand out
For all the right reasons, you are competing against other graduates for this role, so you will need to stand out, or risk being outshone.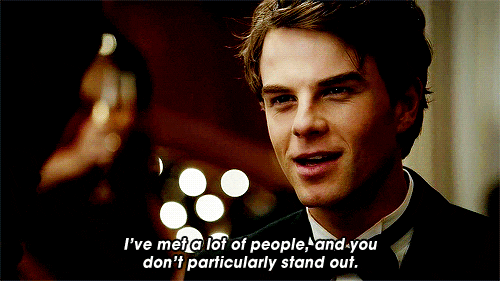 It's not so much about what you've done, but more about how successfully you've done it. Including your skills in your CV can help, but don't just list tasks and activities you've completed. Include a brief description – a single sentence – to demonstrate how you performed well and used your skill. To help give you an edge over similarly qualified graduates, you can include skills gained through extracurricular activities, any targets you may have achieved or any praise received from managers/customers.
CV tip 5 – Check, check, check!
Useful CV tip – when you are finished, DONT forget to check it! The easiest way to do this is to print off a copy, read through and make sure that it:
Makes sense – check your grammar and format.
Demonstrates that you meet the minimum requirements – check the job description.
Has no spelling errors – you have spell check, use it.
Get feedback from friends, family and university careers centres. You may have stared at it for too long, or it might make perfect sense to you but this might not be the case for others. Be prepared for some criticisms, opinions and some added details others may think you need to add. Regardless, this helps you to create the best CV you can and will make it easy for recruiters to read.
Remember: It won't matter to a recruiter what you have written or achieved. If it is missing your degree results, it's a mission to find any relevant information, or if it's riddled with typos, it isn't going to get very far!
Once you have finished your CV, get cracking with a perfect cover letter to go with it.
Now you know how to write a CV. What are you waiting for? Get writing! You will nail it! When it's done and ready, check out Magnet.me to connect with companies that are looking for someone like you!