The main thing is that you have graduated. Congratulations, champagne is still the first priority! Sure, you may not be totally chuffed if you now can't apply for that 2.1 opportunity you had your heart set on. What to do after university now then? Plan A is out the window, but is continuously searching for "jobs with a 2.2 degree" and all the plausible alternatives to see your options your best bet?
We have a way better alternative Mardy Bum! Read this article and see that you really haven't closed off that many doors, and in fact your future is still bright even when graduating with a 2.2 degree or lower. And I mean, worst case scenario McDonald's are always hiring – hey, whatever pays the bills for now, no judgement!
Woosah – Patience is key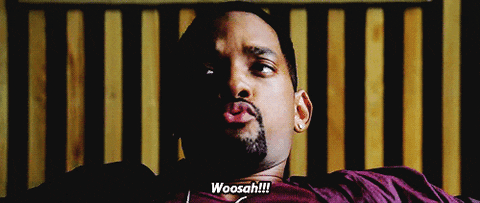 You may not be able to go for that dream role straight away, instead, you may have to play a game of strategy. Get some relevant skills and experience before applying and working your way up to your ideal job. Look at the graduate schemes and entry-level jobs with 2.2 degree requirements as they will give you the skills and experience you will need to get further up the ladder. These could even get you a foot in the door at your ideal company!
Graduating with a 2.2 degree, check out your options on Magnet.me!
Downsize the company, but not your goals
Small might just be ideal in this case, talking about SMEs (Small and Medium-sized Enterprises). These are some of the best options for you when graduating with a 2.2 degree. Especially as most SMEs more focussed on your relevant skills and abilities, previous work experience and knowledge of the industry!
Check out SMEs options on Magnet.me!
Get your Sherlock hat on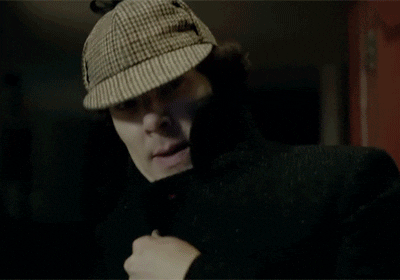 Research, research, research. Some big graduate recruiters will accept a 2.2 degrees for specific schemes while others won't. You'll be amazed, there are countless roles that can be found in a number of industries and there might be less competition for them. Here is some of our research to show you:
Financial Services, Retail Banking or Insurance

– Typically, graduate recruiters across Financial Services are looking for 2:1s, but there are some exceptions. Check out

your finance, banking and insurance options on Magnet.me

!

Engineering

– There are a number of Engineering employers, like Jaguar Land Rover, Babcock and National Grid to name a few, that accept students graduating with a 2:2 degree. Check out

your engineering options on Magnet.me

!

IT and Technology

– There are plenty of IT opportunities in non-IT companies – but if your dream job is to work in an IT company then some IT schemes are open to 2:2 candidates who ALSO have a masters. Check out

your IT options on Magnet.me

!
Your options are not limited to these obviously! If none of the above excite you, then check out all your available options on Magnet.me in the industries and roles you interested in. Just create an account and see which jobs and employers you attract with your unique profile.
Connections, contacts, and favours
Get social – make sure that your social media accounts are professional! Build up those necessary connections, experience, and contacts – especially in your desired sector and/or companies! While it's not entirely true that it's all about who you know, not what you know – there is a lot of truth in it. Make sure to make the most of all the social interactions like, employers visiting campus, presentations, and any other events that might help you get your name out there, and network, network, network!
Take on some extras
Some companies will consider candidates who hold a 2.2 degree but also hold a masters. Increasing your student debt a little, to increase your employability might just be worth it – especially if you get out and end up with a nice cushty graduate salary.
Did you mess up because of something you couldn't control?
These are often unforeseen and serious circumstances which affected your ability to achieve your expected academic results. Including things like; serious injury, illness (mentally and\or physically) and bereavement, to name a few – but doesn't include breakups, hangovers, or awkward one-night stands, sorry! If this did happen, you should tell both the university and recruiter – no painful details are needed – many recruiters may take mitigating circumstances into account. Especially as resilience is a highly sought-after skill. So play the hand you've got, recruiters are human too! If you don't talk you won't get far and might be rejected!
If you are graduating with a 2.2 degree and questioning what to do after university, check out your opportunities on Magnet.me and connect with companies that are looking for someone like you!