Choosing the right career is kind of like choosing the right outfit for a night out. Well yeah ok … not totally. But you often spend too long staring hopelessly at all the options and possibilities, without getting any closer to making a decision. Difference being, you can try out multiple outfits much quicker and more easily than multiple careers. So let's think about what factors might influence that tough question of "What career is right for me?".
Finding a job you love

At Magnet.me we have found that 1 in 4 young professionals is unhappy with their job, that's why we believe it's important to find a job that you truly love. When you ask for advice on finding the career that is right for you, the advice you get is normally followed by "chase something you love". But that's kinda tricky when you're not sure what you love right? You've probably already tried the following:
Going to a crowded job fair that's harder to enjoy than a concert by a band you don't like.
Googling it in hopes for better results than when you try to self-diagnose yourself for an, apparently, life-threatening headache.
But you're still not much closer to knowing what job on Earth you could love AND be paid for. It's also starting to feel harder to find than cracking The Enigma Code, but the thing is, there is no one answer. However, we have written down a few tips based on your interests, motivation and skills to get you headed in the right direction.
Are you the shepherd and not the sheep?

Do you enjoy working with a flexible schedule, but having others work hard for you? Do you enjoy breaking the mould and are you described with words like: innovative, cutting edge, ingenious and original? Then you might be able to answer the question of "what career is right for me?" with a position in technology or a start-up, as it might just be the perfect match for you!
Check out the startup options on Magnet.me.
Do you like the show 'How it's made' more than 'Love Island', 'Stranger Things' or 'Dexter'?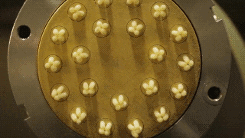 Sounds like you got the engineering bug – it's your destiny calling for you to build 'stuff'. Engineering roles can include things like creating brand new nanotechnology, building a new and improved 'Shard', creating a new robot partner, or becoming the next Elon Musk!
Check out the engineering options on Magnet.me.
Constantly advising you friends in their life choices, their partying habits and poor choice in partners?

You're a natural 'busy-body' taking on a million things at once, and crushing them all. What career is right for me? How about considering being a Consultant. With your daily to-do's featuring managing relationships with clients and making new contacts, you're basically paid to socialise.
But, if this doesn't sound ideal to you – no stress – have a look at HR which is all about managing and working with people within the company and their needs.
Check out the consultant options on Magnet.me.
Did you really, really, really like 'Wolf of Wall Street' (especially Jordan mentioning he just came short of earning 1m per week)?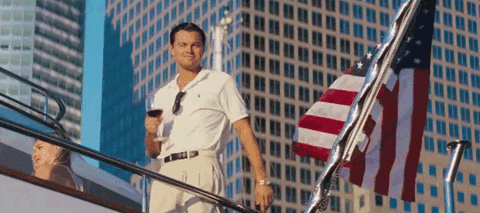 Thinking about ditching the student debt as fast as you can with a nice healthy graduate salary? And are you good with numbers? Well banking might be just the thing for you. With plenty of options like investment banking and financial services you will be balling like Leo soon enough!
Check out the banking options on Magnet.me.
Or are you more of a Suits person?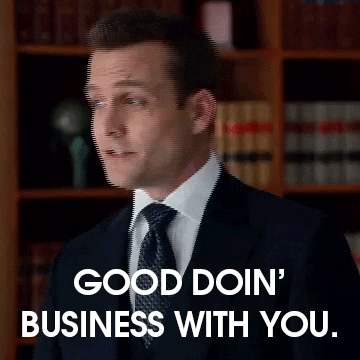 If you love to argue that you are in the right and want to look fly in a suit, Law may be your game. With hard work comes huge rewards. We're talking a very comfy graduate salary and being paid to do something you enjoy (arguing and fighting for the little guy, or the big guy) – does it get any better?
Check out the law options on Magnet.me.
Do you admire Mother Teresa and Mahatma Gandhi and want to follow in their footsteps?

Do you like to look after and caring for others? Then Healthcare or Medicine might be right up your street. Didn't study Medicine in uni? Hey it doesn't even matter! There are routes into Nursing and Medicine without having studied the relevant degree.
If neither excite you or quite answer what career is right for me, then check out Teaching, Education or even working for a charity.
Check out the healthcare and charity options on Magnet.me.
Do you like to create: art, design or architecture?

Are you super into art and do you love Bob Ross? Don't worry you don't have to have his skills – or calming voice – just the same interest in being creative and design orientated.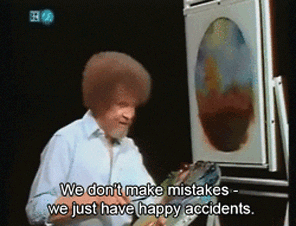 Then there are plenty of options available from digitally in IT to physically in Architecture. Do some research, work out what makes your heart race and get going!
Check out the artistic options on Magnet.me.
Itching to travel and explore the world?

Want to get out and see the world first hand? There are jobs for that too – check out jobs abroad!
If you crave the excitement of travel, experiencing different cultures and becoming a worldly expert you should check out your options in Hotel Management or in the Travel and Tourism industry. Or you could combine helping others and traveling with getting a TEFL (Teaching English as a Foreign Language) qualification and check out all your opportunities to travel and teach.
Check out the tourism and hospitality options on Magnet.me.
Are all the answers to the above 'no'?

Why not check out what the government has to offer for you? There are plenty of roles that might answer what career is right for me that you can get involved. You might find something that really makes you excited.
Check out the government options on Magnet.me.
Still no idea or answer to "What career is right for me?"?

Don't panic, that's totally logical. Breathe and take it step-by-step. Whether you find a job that will give you a graduate salary, prospects or fun, you will find the right career for you.
When you get a better idea of your career path, check out Magnet.me to connect with companies that are looking for someone like you!
FAQs
Below you will find a short overview of the frequently asked questions about "What career is right for me?".
Why should I find a career I love?
Do you like to create: art, design or architecture?