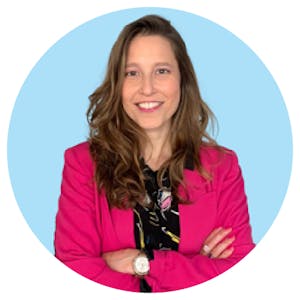 Valérie Rath | Career coach
Rewan Jansen | Career coach
Did you ask our career coaches a question? Then we've got answers for you! Together with professional career coach Rewan Jansen and founder ImpactYourCareer & career coach (NOBCO-certified) Valérie Rath we've written down all that you want to know about career.
Don't want to read the entire article and find the answer to your own question instead? Scroll down to the right section:
Table of contents
The job application process

Salary information

Salary negotiations

Making a career switch

Recruiters

Questions about your current job
1. The job application process
Q: How do you explain a gap in your CV? Should I tell the truth or sugarcoat a little bit?
A: Use the gap in your advantage. Tell them what you've learned, what you did to find a job and why you wouldn't do it again
Q: How do I pitch myself in two minutes?
A: Make it a conversation instead of a two minute monologue. Invite the other side in.
Q: How do I find out which employers are the right ones for me without actively applying?
A: Give them a call and ask questions about their work culture. You might learn about an open vacancy while doing so.
Q: How do I efficiently look for jobs that require a PhD in innovation management?
A: Start to look for people – on LinkedIn for exemple – who work in Innovation Management and send them a message. Ask them how they did it and what tips they have for you.
Q: Will it harm my chances to get hired if I stress how important life work balance is to me?
A: Depends where you're applying for a job. Try to learn about the company during an interview by asking questions about the work ethics. Compare the answers you get, to your own standards. If it's a match: good for you. If not? you're not their candidate.
Q: I quit my last job and took a break for my mental health. I'm applying again but don't know how to explain my mental health journey in a way that shows I'm still a trustworthy and stable employee. How do I handle this?
A: By sharing the lessons you've learned from your break, you show that you can learn, adapt and grow. 
2. Salary information
Q: I'm currently a trainee with 2 years of work experience and expected to take on an important role in september. The job is intense and with a lot of responsibility (big budgets) I want to negotiate my salary. How do I argue that even though I'm quite junior I should get the salary my peers receive?
A: Read the book: Getting to Yes by Roger Fisher. It helps you build a solid argument and make the negotiation more of a conversation. That'll help you tremendously.
Q: Can I ask about salary in the first phone call/interview?
A: It is common to ask if the Recruiter/Hiring Manager can share more information about the salary range for the position. When you ask this question in a first phone call/interview, I recommend to keep it casual, for example by explaining that you are flexible in your salary requirements because you understand that an offer is based on multiple factors. 
Q:How should I start up as a junior developer? What is the average basic salary?
A:Glassdoor can provide more information. It depends on the company, the scale that they are operating in, learning curve etc. It is common to consider the whole package of benefits when choosing for a company and a role.
3. Salary negotiations
Q: How do I successfully negotiate my salary? Can you explain how this works step by step?
A: To prepare for a negotiation, it is important that you have all the information you need to make a decision on the offer. Therefore, I recommend drafting a list of questions/topics you want to inform about when receiving the offer. During the negotiation you have to come up with convincing arguments and a detailed counter proposal.
Q: As a freelancer with a client that I've had over a year, how do I address that I want to raise my fee without hurting the relationship?
A: Separate the people from the problem. Be as clear and concise as you can. But be nice and do it with a smile. You have all the right to ask for a raise.
Q: : I want to transition from the private to the public sector (Dutch government). How do I negotiate my salary there, as it's often lower than in the private sector?
A: In a negotiation, it is up to you to translate your experiences in the private sector to the public sector. You can do so by showing the added value of your experiences in the private sector and emphasize the benefits of these experiences for the public sector. 
4. Making a career switch
Q: How do I get through a performance review whilst I'm actually looking for another job?
A: Try to be as professional as you can. Part of it is to show up and be honest about what's going well and what not. They might be able to help you with your dissatisfaction. If they cannot: leave.
Q: how do I convince an employer abroad to hire me so I can move there?
A:Visit the website of Nuffic: https://www.nuffic.nl/en/subjects/work-regulations/working-netherlands-or-another-eu-country for more information. 
Q:What's a good moment for a career switch?
A:Every person has their own unique career path and there is no right/wrong time for a career switch. 
For more information, read our guide on career choices at Magnet.me!
Q: How do I start up a career in the legal field in the Netherlands when my academic diplomas are from another country? Do you have tips?
A: Visit the website of Nuffic: https://www.nuffic.nl/en/subjects/work-regulations/working-netherlands-or-another-eu-country for more information about working in The Netherlands. 
Q: How do I find out what I am truly passionate about in my career? Where do I start?
A: Trust your intuition and keep track of all those moments that bring you positive energy. By mapping out your key moments in a timeline, you are able to gain more clarity on your true passion.
Q:I don't see a future within my current job. How do I take a new step in my career?
A:Invest time in writing your story and your future ambitions. LinkedIn can be a great source of inspiration and finding people with a similar role. How did they progress in their career? Consult a career coach, who can help you in this process, guiding you in defining the next steps in your career.
Q: How do I obtain relevant work experience in the strategy consultancy sector?
A: Internships, extra curricular activities, volunteer work etc. Focus on the skills that are needed for a strategy consultant position and try to find activities that will strengthen these skills. 
Q:I want to work in a different industry. How do I show recruiters I have the right skills?
A:When the industry is different, it might be needed to examine the words you choose to describe your experience. Choosing the right wording can help you explain to Recruiters that you have the right skills. 
Q: How to change from engineering to investment banking?
A:Invest in creating a good story on why you would like to change from engineering to investment banking. Everyone has their own unique personal story and only you can write yours. Which skills will you bring that are beneficial for investment banking? Which experiences prepared you for a career in investment banking?
Q: How to switch from recruitment to teaching English to kids in the Netherlands?
A:You could focus on the similarities: for example your passion/mission to help people. Invest in creating a good story on why you would like to change profession and how your working experience can make an impact and add value to being a teacher.
5. Recruiters
Q: I regularly get approached by recruiters but it always results in nothing. How do I make this work?
A: Follow up on it by asking the Recruiters for feedback so you can improve
Q:Recruiters seem to always be busy. How do I reach out and work with them to find a new job?
A:Join networking events, online career events, ask questions and stand out in a Q&A.
Q: When recruiters ask whether we applied to other companies/we have interviews, how should we respond?
A: Tell them the truth and use other offers and interviews in your advantage. It's up to the recruiter to help you find the best job possible. If they don't have all the information, how can they help you the best they can?
6. Questions about your current job
Also, many people have been asking career questions about their current job. We have made a separate doc in which we tackle this topic. You can find it here.
If you want to get 1-on-1 career coaching, you can get in contact with Rewan by sending an email to: jansen.rewan@gmail.com.
Or get in contact with Valérie by sending an email to: info@impactyourcareer.com or visit her website: www.impactyourcareer.com