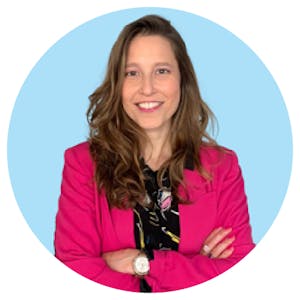 Valérie Rath | Career coach
Rewan Jansen | Career coach
Did you ask our career coaches a question? Then we've got answers for you! Together with professional career coaches Rewan Jansen and Valérie Rath we've written down all that you want to know about career advice. This blog serves as a follow up on the previous blog on career advice and discusses Q&As on the topic 'current job'.
Q:  I often feel that I'm too busy with my current job to figure out what I truly want.
A: Taking time to get to know yourself better will benefit you and the company you are working for. This can help you figure out which tasks and responsibilities bring you energy and lead you to what you are truly passionate about in your career.
Q: Due to corona I took a different career path than planned. I don't want to stay too long because that might ruin my chances of switching. How long can I wait and will employers look at me as a junior employee?
A: Be flexible in your career path, but keep your end goal in mind. Reality is not fixed and controllable. You're working, so you're learning. Use that experience in your advantage instead of seeing it as a setback.
Q: How do I stop being too strict with myself at work?
A:If this question is focused on being too process driven (content-focused) instead of people driven (people-focused), it might be beneficial to create a network by connecting with people more to succeed at work.
Q: How do I convince my current employer to give me a more technical role? They keep saying that the moment will come after our upcoming deadlines but that moment never comes.
A: Convince them by focusing on the value for the whole organization. With this in mind, it is easier to discover if you are able to take this step within your current company or to switch.
Q: I don't enjoy my current job and I'm doubting whether to look for something else. Do I tell my employer I'm unhappy or should I stay quiet? How do I combine these things?
A: What is your relationship with your current boss? Is there room to talk about your feelings? If so, go ahead. If not: are you sure? Managers are there to help you grow. If you're dissatisfied your team lead will probably be happy to help.
Q: How to transition from "just" an employee to become a suitable candidate for a Supervisory board?
A: Start with an end goal in mind. Visualize yourself as part of the board and start to work back from there. Come up with a plan. Start big and work your way down to smaller steps. For example: drink coffee with someone from the board to hear their story.
Q: I like my current employer and don't know what work is like at other employers. How do I decide whether to switch employers?
A: Talk to your friends about their jobs and work culture. Compare yours to theirs and come up with a list of pros and cons.
Q: How do I land a promotion?
A: In general, showing you are capable of handling more responsibilities during your current job will help you build a case for your promotion. List down your achievements: Which impact did you make? Did you set up projects? What were the results? Did you bring in more revenue, saved costs or improved processes?
Q: How do I show my new job that I'm a great addition to the team without being too assertive or too loud?
A: Ask questions. Be a sponge. And listen as much as you can. Seek first to understand, then to be understood.
Q:I want to work abroad but don't know how to start that process, what should I do?
A:Visit the website of Nuffic to inform yourself: https://www.nuffic.nl/en/subjects/work-regulations/working-netherlands-or-another-eu-country.
For information about traineeships, pay a visit at our traineeships page at Magnet.me!
Q: What's the best way to get better at game-based assessments?
A: There are a lot of game-based assessments with all different features and required skills. Practising and finding activities to strengthen the skills you need, can help you improve. Google 'prepare assessments' or visit websites like https://www.assessment-training.com/ to find more information.
Q: How do I show my leadership skills on assessment day?
A: On an assessment day, it is important that you are truly present. With your own goals in mind, it will be easier for you to make this day a success and to find out if the company also fits your personality, strengths and ambitions.
If you want to look for more information on assessments, read our useful guide at Magnet.me!
Q: When should you start considering finding a new job? When should I stop the job I currently have?
A: It depends on your career goals and the feeling that you have about your job and employer. You will know when you are ready to leave and when the opportunities at the company you are working for do not fit your ambitions anymore.
If you want to get 1-on-1 career coaching, you can get in contact with Rewan by sending an email to: jansen.rewan@gmail.com.
Or go to Valérie's website https://impactyourcareer.com/ or email info@impactyourcareer.com.