Studying in a cafe is a great way to take a break from the university library when you start to feel the cabin fever coming on. Especially when you've forgotten your student ID card and the autocratic regime that runs the university library won't let you in without it. 
So a change of environment is what is needed to get those creative juices running. Unfortunately, not all cafes are so forthcoming to hungover students sitting studying with just a glass of tap water. So to avoid a public run-in with a cafe owner we have devised the best, most affordable study places in Sheffield for you to check out when the exams are coming thick and fast.
Study place 1: Couch
Couch cafe is a spot in Sheffield worth visiting. With a vast variety on its menu and comfortable seating from stools, sofas and armchairs, it's perfect for individual or group study sessions…. Of course, while getting your daily caffeine fix.
Next time you need to get some work done but can't bear to go to the library, maybe give this study place in Sheffield a go! Just keep in mind they don't have cables available for all tables, so go with a fully charged laptop.
Location: 29-31 Campo Lane.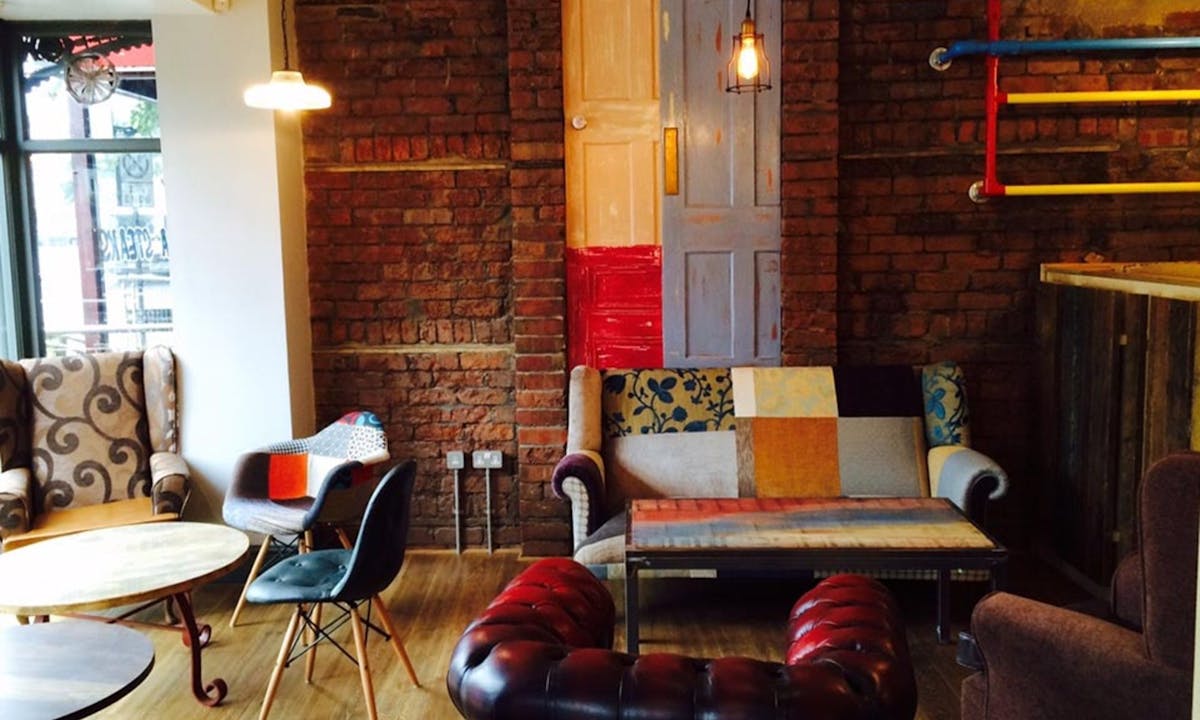 Study place 2: Coffee Revolution
Coffee Revolution really is as its name describes… a revolution in coffee! Located in the Student Union, this is the perfect study place to grab the perfect cup of coffee (and get a student discount on that). Being situated on the university campus it is the perfect study place to go and study weekdays until 9 pm… because revision sessions usually last longer than expected when you're starting a whole year's lectures two days before the exam.
University of Sheffield Students Union Brook Hill Road, Sheffield S10 2TG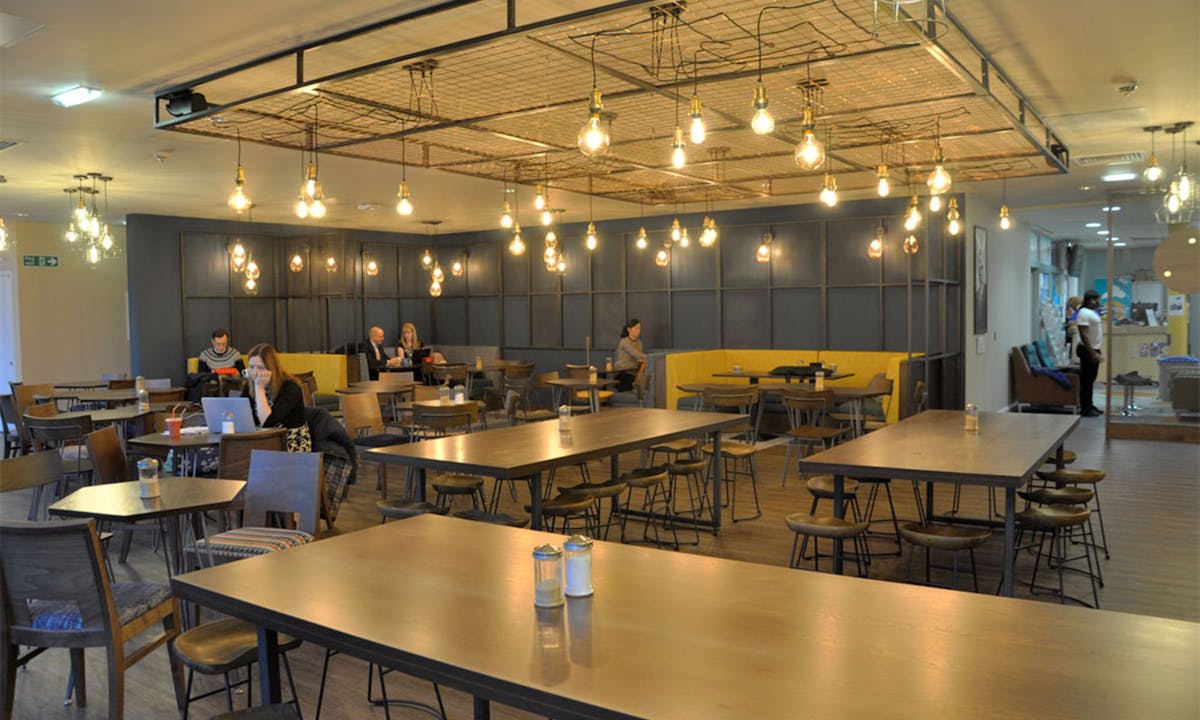 ---
In the meantime, while waiting to get your caffeine fix from the barista, sign up to Magnet.me and start looking for the next step in your career – graduate jobs, internships, or graduate schemes in Sheffield. Magnet.me has it all.
---
Study place 3: Ink & Water
Ink & Water is another study place in Sheffield with an edgy minimalist aesthetic… with lots of plants. It's great for students studying at the University of Sheffield, as its only a 5-minute walk from campus. So a great option for when you can't find a place in the library or really in the mood for an iced latte.
8 Fitzwilliam St, Sheffield S1 4JB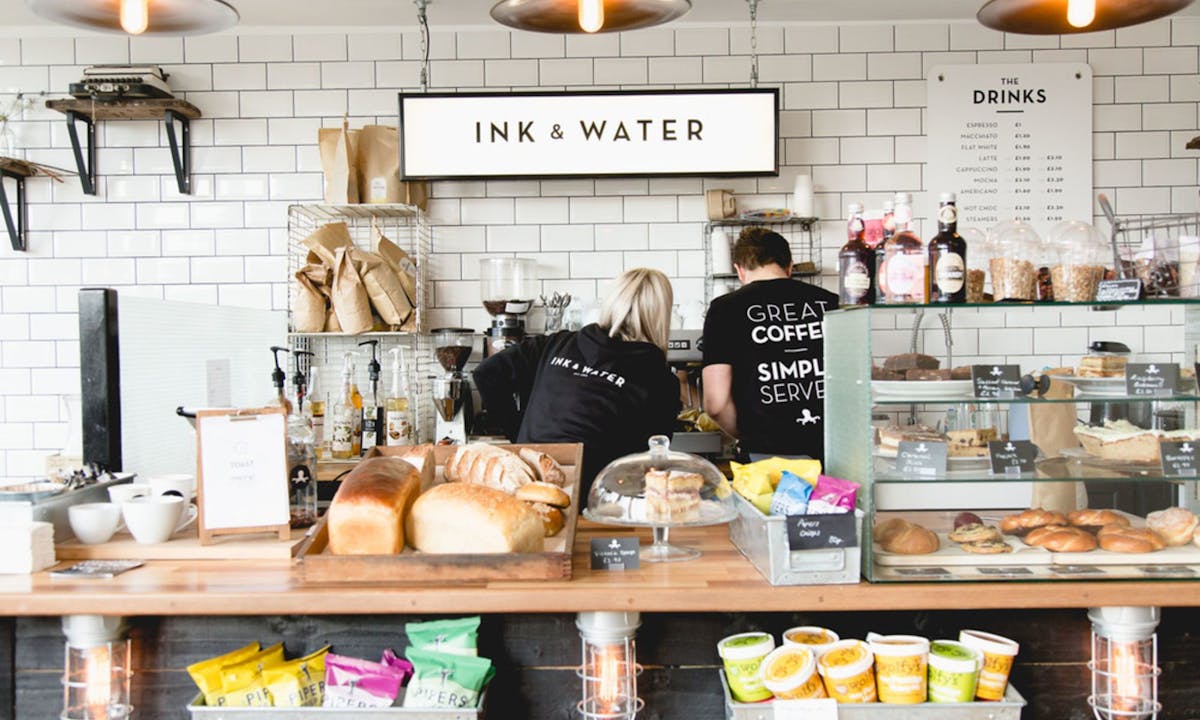 Study place 4: Neighbourhood food and drink
Not sure what it is about the city of Sheffield and its cafes obsession with plants, but at this hip cafe, you are sure to find a few in the decoration. This study place is an open and quiet spot tucked away from the hustle and bustle of the university campus. You may have even passed the cafe without even noticing it's there. Best of all this is a great study place in the city of Sheffield. In fact offers great selections on its menu as well as seating, with a rooftop garden, perfect for those sunny days spent revising.
342 Glossop Rd, Sheffield S10 2HW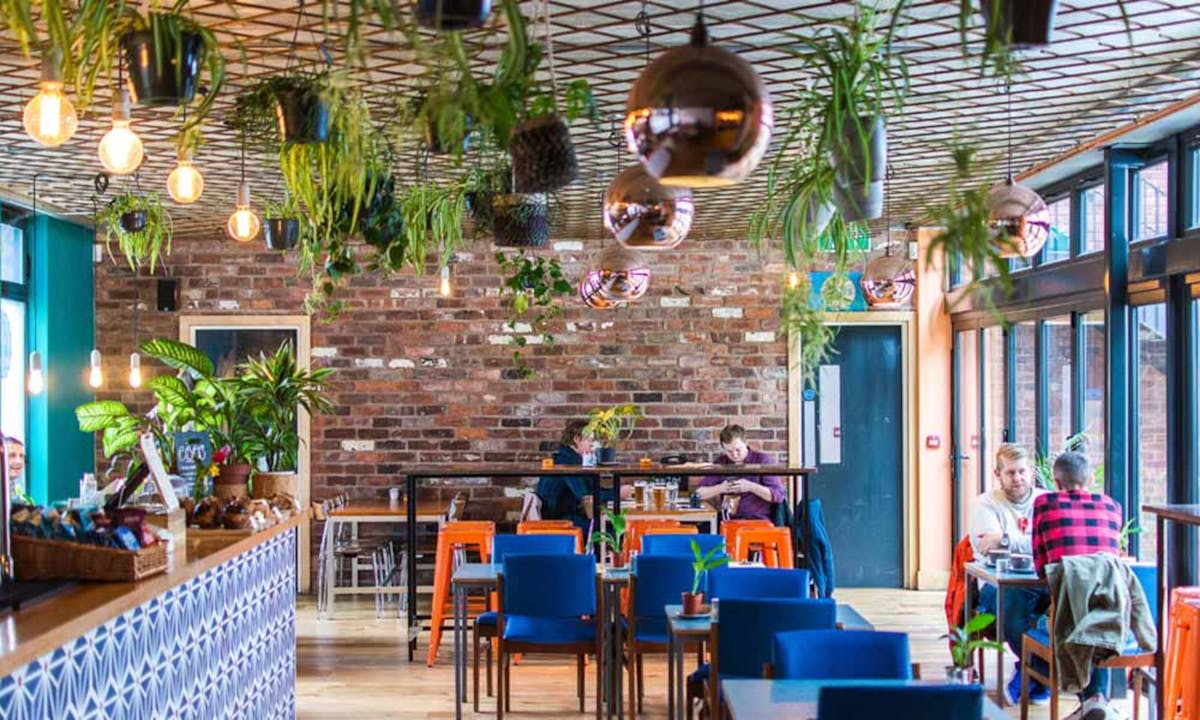 Study place 5: 200 Degrees
The final study place suggestion in Sheffield is the modern styled 200 Degrees cafe. This place is always filled with people working, maybe due to the abundant supply of power sockets located around the cafe (because without a charged laptop you are just a creep in a cafe on their own). This has become a very popular study place in the city for many students and the presence of so many people working and revising creates the perfect workspace to get you in the mindset to study.
25 Division St, Sheffield S1 4GE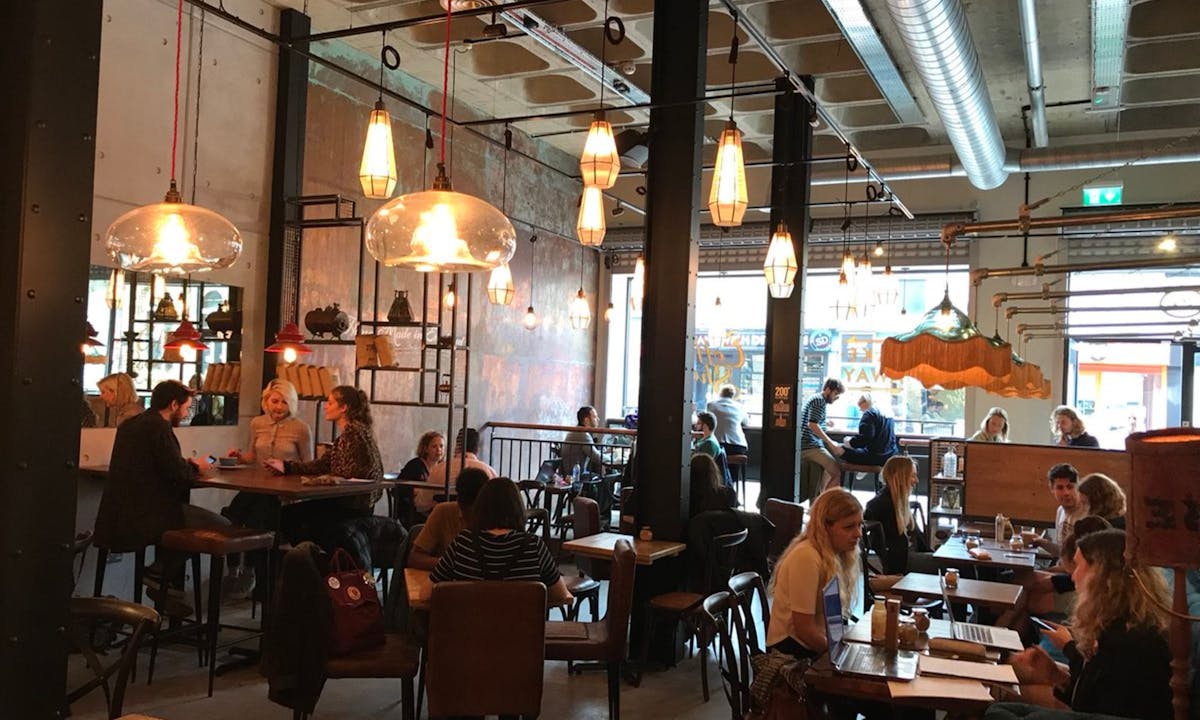 Those were the top 5 best study places in Sheffield.
But here is something cool to check out. The Magnet.me Exam Prep Cafe was a true study hall where students could study for a week with free Red Bull, free good coffee, free study snacks and, no joke, free massages to massage away the study stress. Sounds pretty nice right?