Finding a good study space in Manchester these days is becoming more and more popular. With growing university sizes the university libraries are just not adequate. When the library snacks are getting less than inspiring and you need a change of scenery, there's nothing quite like the corner of a cafe to get those creative juices flowing.
Each place boasts top-notch coffee, a selection of snacks and the icing of the cake – free Wi-Fi.
Study place 1: Second Cup Coffee
Second Cup Coffee is a hip large chain from America's neighbour to the North, Canada. In fact, Second Cup Coffee is Canada's largest specialty coffee retailer and their flagship store in the UK is in no other city than Manchester at the Manchester Arndale.
This place is sure to get you in the zone with a whole-bean Arabica coffee and help with those early mornings, late nights revision sessions!
15 A Corporation Street, 98 Lower Mall, Manchester Arndale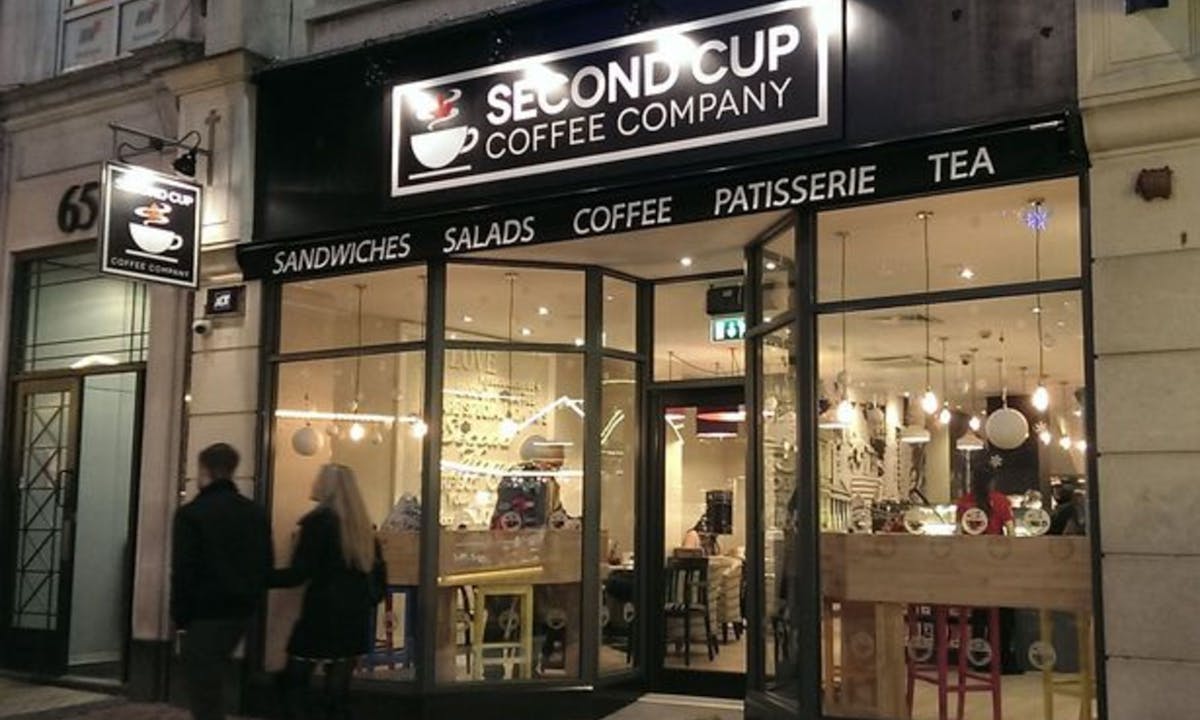 ---

In the meantime, while taking a break from staring at the "Conclusion" section of your latest assignment, sign up to Magnet.me and start looking for the next step in your career – graduate jobs, internships, or graduate schemes in Manchester. Magnet.me has it all.
---
Study place 2: Pita Pit
As well as fresh pitas & salad boxes, Pita Pit has a fantastic study place for all Manchester students looking to find a space to get much-needed revision time in.
The Deansgate venue has a first-floor area perfect for working remotely away from your usual library spot. The coffee at Pita Pit is also excellent and what's more everything in their store sold is allllll recyclable.
3 Piccadilly Place, Ground Floor, Manchester M1 3BN
45 Deansgate, Manchester M3 2AY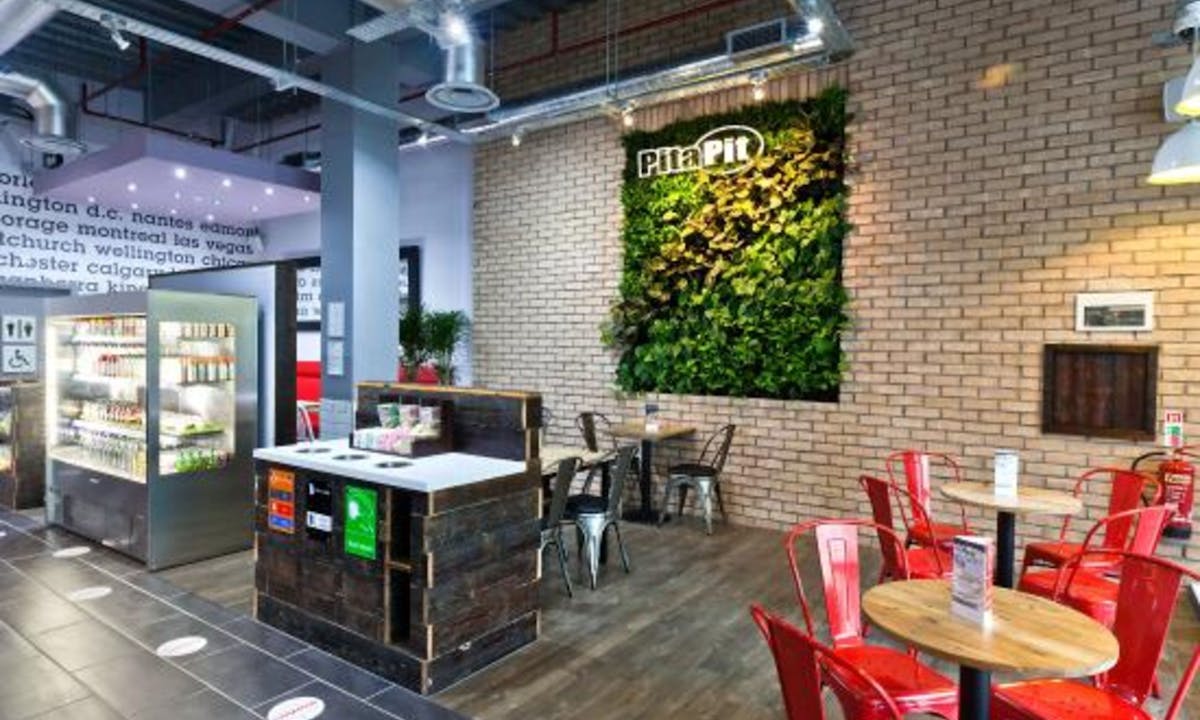 Study place 3: Leaf
Leaf has become a favourite for students seeking that alternative study place in Manchester. A great hotspot for all brew lovers! This independent tea shop in Manchester boasts enviable decor and intellectually arty ambience… great for when you need an ambience to get in the study mood!
Known for its stellar collection of teas and plenty of home-baked goods to keep you fuelled throughout the day, all that's left for you to do is dig out those old notes and say a prayer. It might quickly turn into your new favourite study place in Manchester.
113–115 Portland St, Manchester M1 6DW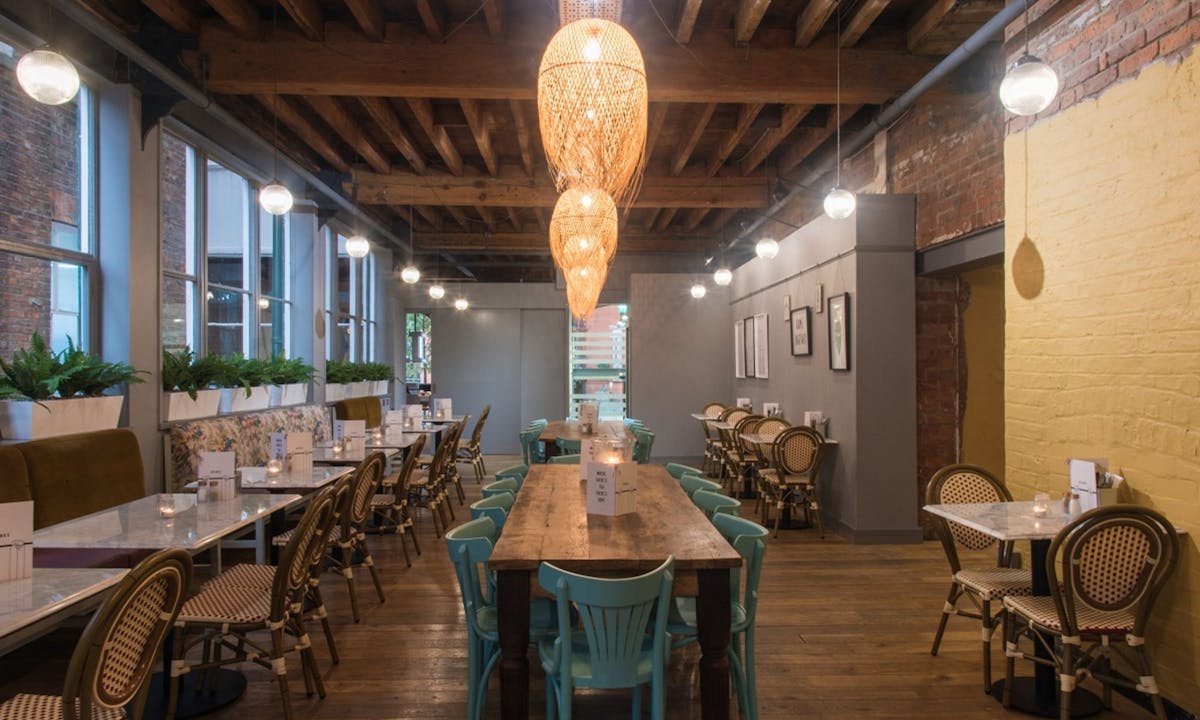 Study place 4: The Art of Tea
The Art of Tea is a couple of stops away from Fallowfield (and to Manchester locals something they'll pick up on). The Art of Tea is a quiet spot, which is more inviting than the libraries cubicles.
This homey study place cafe in Manchester serves up top-notch coffee and a plush selection of loose leaf teas. If you are one of those people who needs more than just a beverage to fuel your learning, this study place has you covered with a hearty selection of homemade eats and treats.
Amazingly, The Art of Tea boasts a bookshop in their back room, so there's really no excuse not to write that essay now!
47 Barlow Moor Rd, Manchester M20 6TW
Study place 5: North Tea Power
It's safe to say that North Tea Power has quickly become a favourite study place in Manchester with many bloggers and students alike. In fact has received many accolades online for its great service, coffee blends and selections of foods.
It's set up in such a way for two-person tables, therefore ideal for solo caffeine-filled cram sessions. In addition to that, they also boast plenty of communal benches for those days when two brains are better than one!
36 Tib St, Manchester M4 1LA
With these 5 study places in Manchester, you should be able to ace all your exams without going crazy (of boredom) in the library. We understand that looking for a perfect study place is the last thing on your to-do list during those stressful exam periods.
That's why hosted the Magnet.me Exam Prep Cafe. It was a true study hall where students could study for a week with free Red Bull, free good coffee, free study snacks and, no joke, free massages to massage away the study stress. Sounds pretty nice right?