On Magnet.me great matches are being made every day, so we thought it would be great to share one with you! In this article Airtraffic Control Netherlands (Luchtverkeersleiding Nederland) and their new graduate intern tell their story of finding each other on Magnet.me.
The company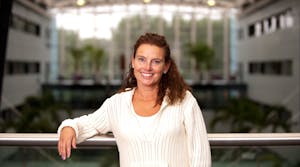 "For us, a relatively small organization, Magnet.me provides a great platform to get in touch with students. On Magnet.me we can show which graduate internships we offer and which positions are currently open. We instantly match with the right candidates, and we have already welcomed several new colleagues and graduates through Magnet.me!"
– Renske Stol, LVNL
Obviously it's not only LVNL benefitting from using Magnet.me. Students and graduates looking for a job or internship do too. Janick Wind, a communication student at the Amsterdam University of Applied Sciences created a Magnet.me profile to discover interesting graduate internships was approached on Magnet.me by LVNL. Read about his experience below.
The candidate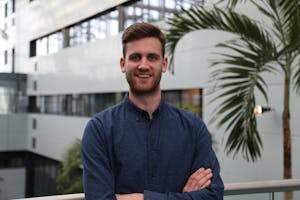 "Before, I only used LinkedIn, until my study friends advised me to start using Magnet.me. I was surprised by the fact that the process of finding a graduate internship could be so much easier! Shortly after creating my profile, I was approached by LVNL. At this point I'm almost done with my graduation project, and hope to offer it to LVNL soon and graduate!"
– Janick Wind, graduate student at LVNL
Looking for a job or internship that's right for you? Start exploring on Magnet.me!
Looking for relevant candidates? Check out Magnet.me for employers!
__
P.S. We always love to hear our users' success stories, so if you have a Magnet.me success story to share, let us know! Drop a line in the comments or contact us via Facebook, Twitter or send us an email at info@magnet.me.