In 2012, we started with Magnet.me because we found the process of finding an internship or job for students was complicated and time-consuming. Today, seven years later, over a quarter-million students have used Magnet.me to find the internship or job they love and over 4,500 companies are using Magnet.me to attract the right talent to fuel their businesses.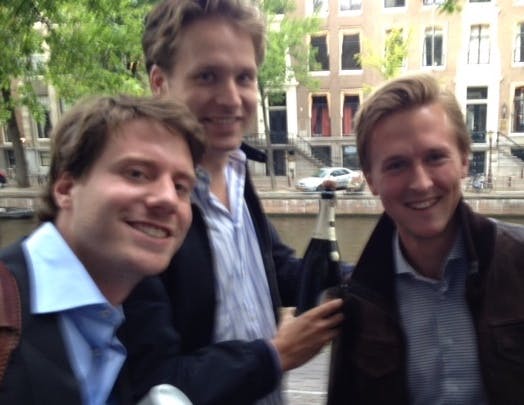 Magnet.me co-founders Laurens, Vincent and Freek celebrating
our 1,000th user with a bottle of cheap champagne, back in 2012.
Now, with tens of thousands of students using Magnet.me every month, we thought it would be the right step to also make Magnet.me available for young professionals with up to seven years of work experience.

After all, you are not staying in your first job forever (right?) and finding a second, third or fourth job can be just as complicated and time-consuming as finding your first one. 
That is why we started beta testing 'Magnet.me for young professionals' last summer. We are now ready to officially announce that we are launching our product for professionals with up to seven years of work experience in the Netherlands.