After a bit of profile investigation of Dutch job seekers, we found that job seekers with a profile picture get 50% more profile views from companies than those without a profile picture.
In other words, having a profile picture makes you more noticeable for recruiters, so the chance of them contacting you is higher – which is perfect when you're in need of a job or internship!
Basically having a profile picture = more profile views = standing out with recruiters = higher chance of finding a career opportunity = more success. Doesn't that sound like a pretty good equation?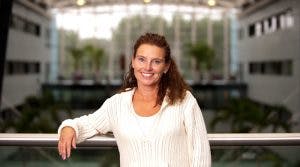 Ok, if a profile picture is a must, then what's a good profile picture?

Although quality, lighting, and the setting play an important role in getting the right photo, it's not the most important part. The most important thing that your profile picture should do is show who you are, what you want to become, in a way that you want to be seen.
In other words, if you dream of being a lawyer, or if you're ready to jump into the tough business life, than do suit up! Go find a white wall for your background, comb your hair, stand up straight and smile! And if you're a design student, a suit might not be the most suitable… Get out your black t-shirts and faded jeans: be yourself. Steve Jobs never wore a suit, so why should you?
In the end, when you're working on your career online, it pays off to have a profile picture. Recruiters, like every other human being, don't like it when they don't know who they're dealing with. And when you're choosing (or taking) your new profile picture, think of who you are and what you want to be and portray.
That way it is much easier for a recruiter to see if you're the one for the job, than when you pretend to be someone you're not.
Feel like updating your profile picture? Go to your Magnet.me profile!
Share this article on: