Studying in London can be a bit intense. From pricey rental fees eating away at your student loan, commuting everywhere, getting worked up and angry at tourists standing on the left hand side of the escalator and 9 am lectures. In London 9 am's aren't like anywhere else in the UK! Sooo, to help keep your sanity during term time, a trip away from London is essential. Which is why we have devised the top 5 day trips from London and what to do when you're there to help you navigate a city that's not London (cause Ubers don't exist in all parts of the England).
From London to Brighton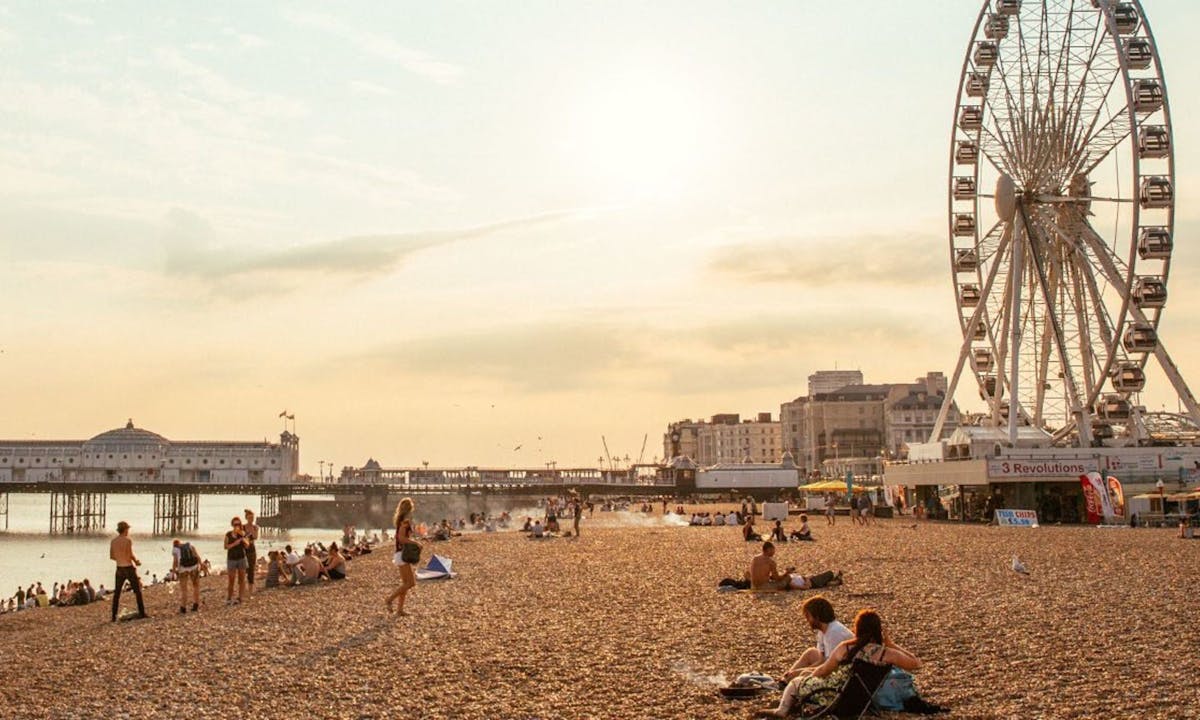 When you are getting the train from Victoria to Gatwick Airport, there is a seaside town only 40 minutes that is a must visit from London. In just under an hour by train you can reach the blissful beachy town of Brighton, a favourite for visitors to London and Londoners themselves! Brighton is a surprisingly large city with a heap of students and tourists alike always visiting. Below are the best places to check out in Brighton for students:
Brighton Pier
If you find yourself out of London and at the seaside town of Brighton you MUST visit the Brighton Pier. A historic example of Victorian ingenuity and perhaps, one might argue, complete madness – this pier is lacy and delicate, stretching for 1,722 ft. A great site to see, and what's more something that you will not find in the hustle and bustle of the busy streets of London.
Brighton & Hove Albion Football Club
Okay, fair enough, the capital boasts some of the best football teams in England. Arsenal, Tottenham Hotspur, Chelsea, all in great parts of London and what's more with amazing stadiums with great atmospheres. However, if you are planning a trip to Brighton, it would be worth searching to see if there is a match during the evening you are there. A premier league team, with a stadium capacity of 30,000 it's not the biggest but it does provide incredible views on the game from every vantage point, including the cheaper seats.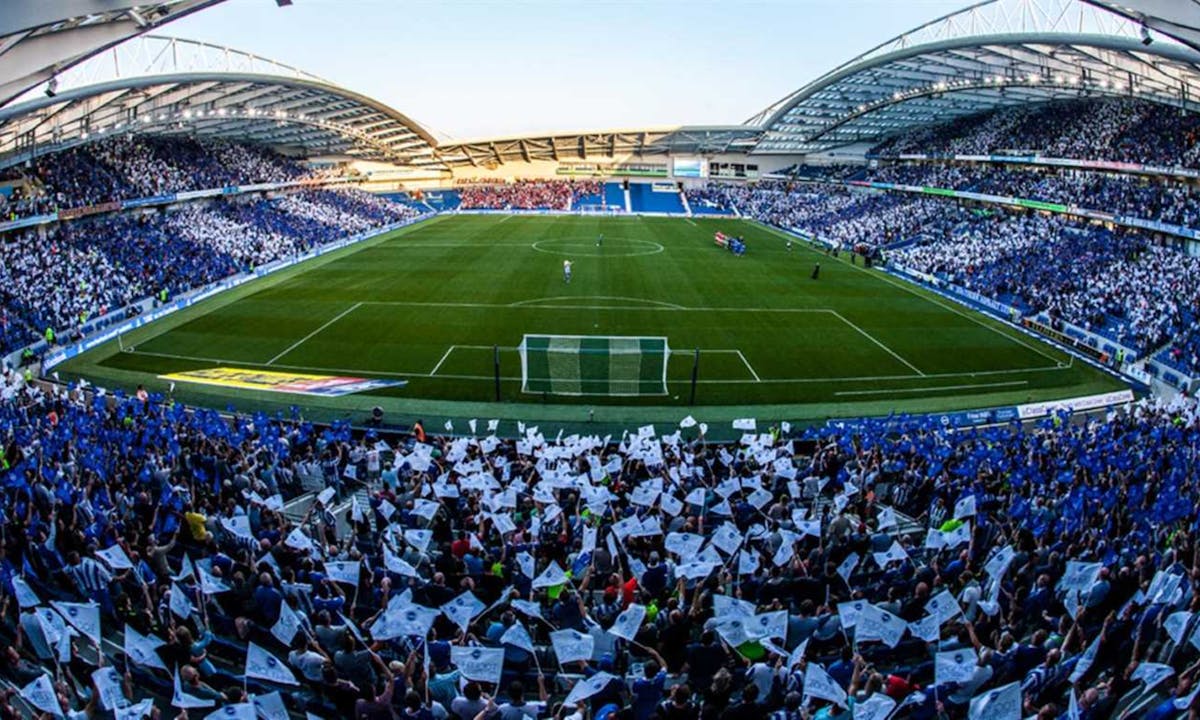 Brighton Lanes
So, The Lanes are a series of narrow pedestrianised streets and alleys in the historic central quarter of Brighton packed with individual boutique stores, main high street brands, art shops, cafes, bars and antique stores. Wandering along the twisty alleyways, it's a must go-to when visiting Brighton.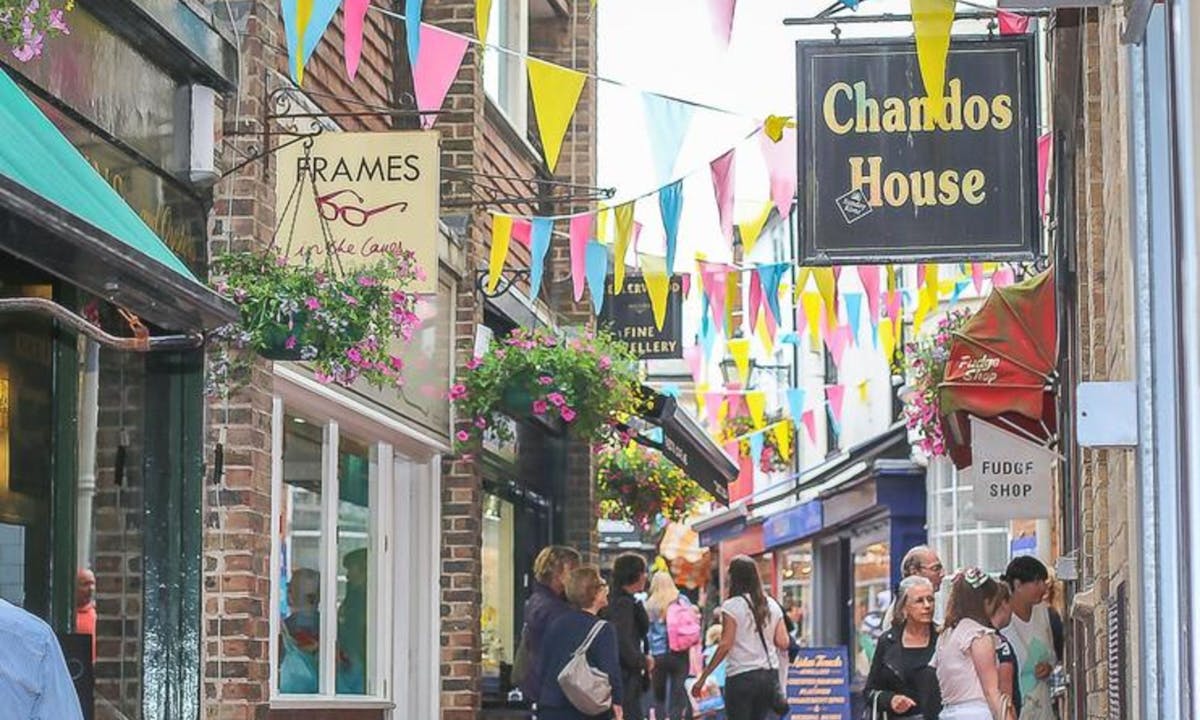 The Globe
Student bars are few and far between in Brighton… said no one ever. In fact Brighton supposedly has one pub for every day of the year. Therefore, as students it is our duty to take advantage of this. Forget Wetherspoons and Green Kings pubs and head to The Globe bar to spend more of your precious student loan. Tucked away from the seafront this little gem has a few perks for those willing to venture there: a solid banging playlist, happy hour during the afternoon (perfect for getting steaming before dinner) and best of all, their basement is filled with retro arcade game… a classic feature in bars across England, well that and baffling acoustic entertainment from big Gaz.
From London to Bath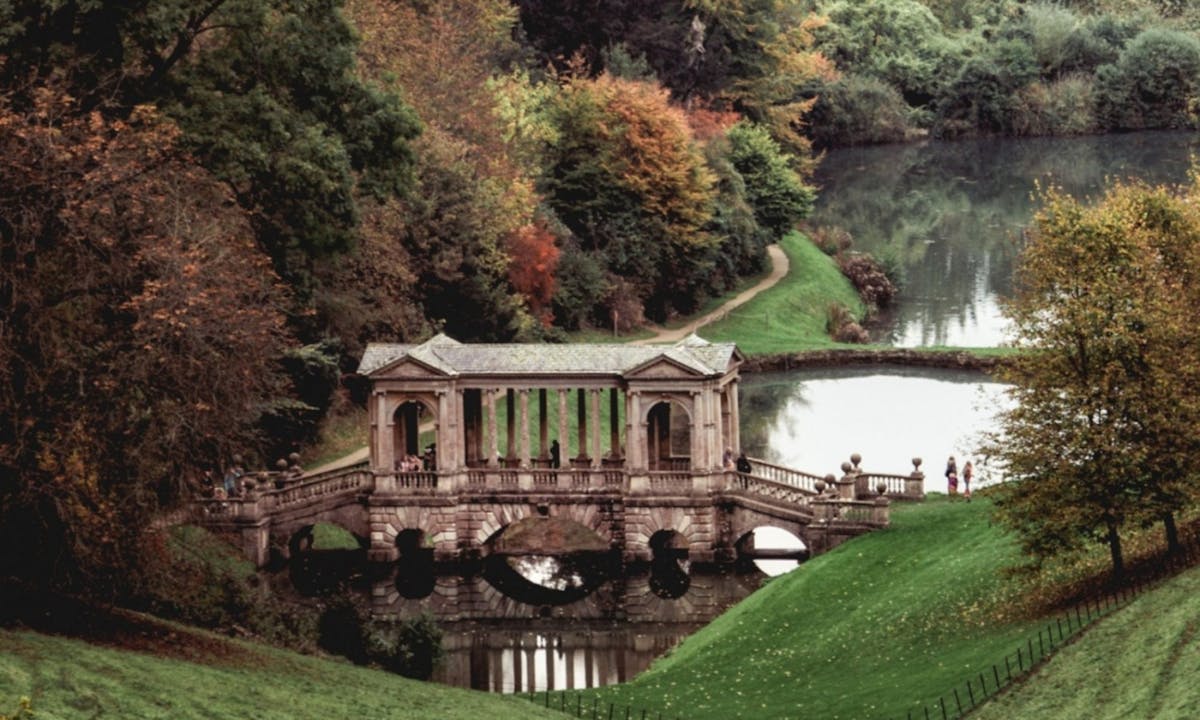 A day visit to Bath is the most popular day trip to take from London. Sure, it's a long day, but it is entirely worth it to pack so much into one day. Should you wish to spend more time in Bath and skip the others, this is also a really great day trip from London and can be done on your own by train (1.5 hours one way). Below are some of the best places to go when visiting Bath:
Thermae Bath Spa
Okay! If you are visiting Bath or planning on visiting Bath then wait until your student loan is in because it has so much to offer. And the Thermae Bath Spa Is the best example of that and a must visit place for a London getaway. There's no better way to get your evening going than chilling out (or warming up) in the rooftop pool of Bath's therma spa. What's more, you'll be the envy on your stories sipping on £5.00 pimps, with nothing but steam to obstruct your gaze at the Georgian city towards the rolling countryside. Caption "livin my best life"… leaving all your London mates jealous while they are grabbing the Northern Line sitting in a sweat bath.. Gotta love London!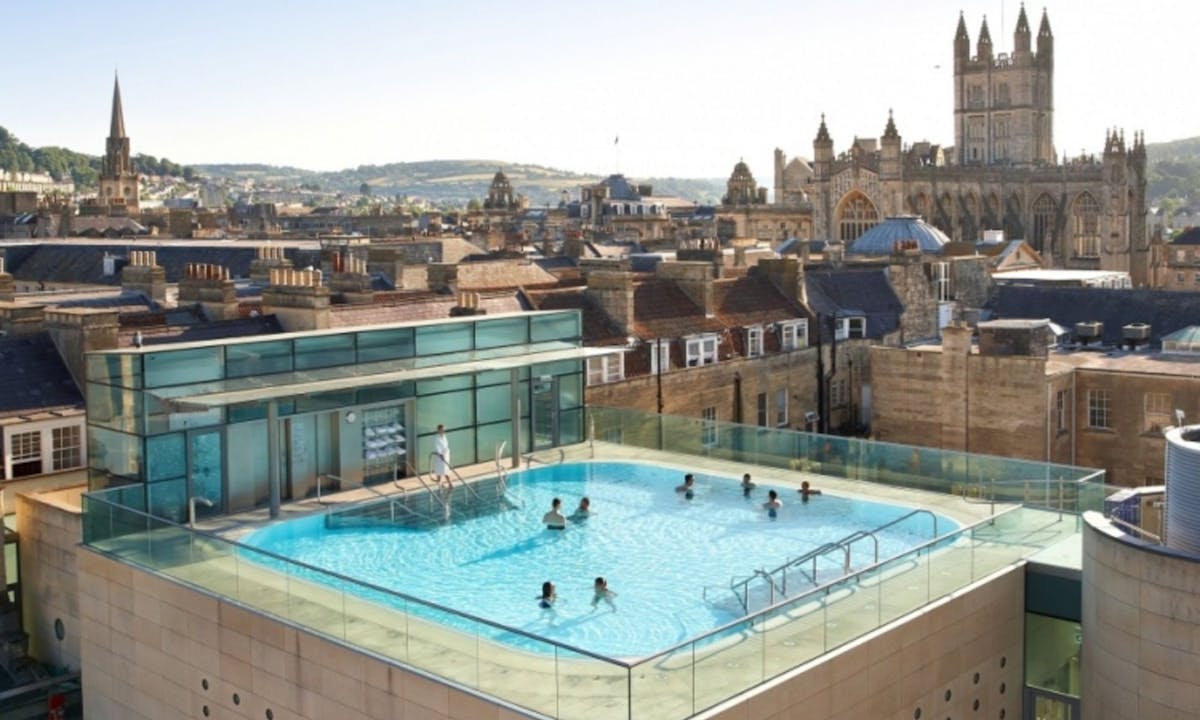 The Second Bridge
Bath is a classy place, but no student goes for a day trip out of London to just opt for a quiet night in and be up early the next day to visit the local Cathedral and grab an early breakfast. No! It is to make an absolute ass of yourself in a foreign city and hop on the first train out still in the same clothes you wore out.. Classy! So our suggestion is The Second Bridge. Some students think it's on the more expensive side of Bath. But it's Bath – everywhere is expensive. With its upstairs pub, smoking area, heated seats and DJ, this place is a students favourite and you are sure to meet a few of them here!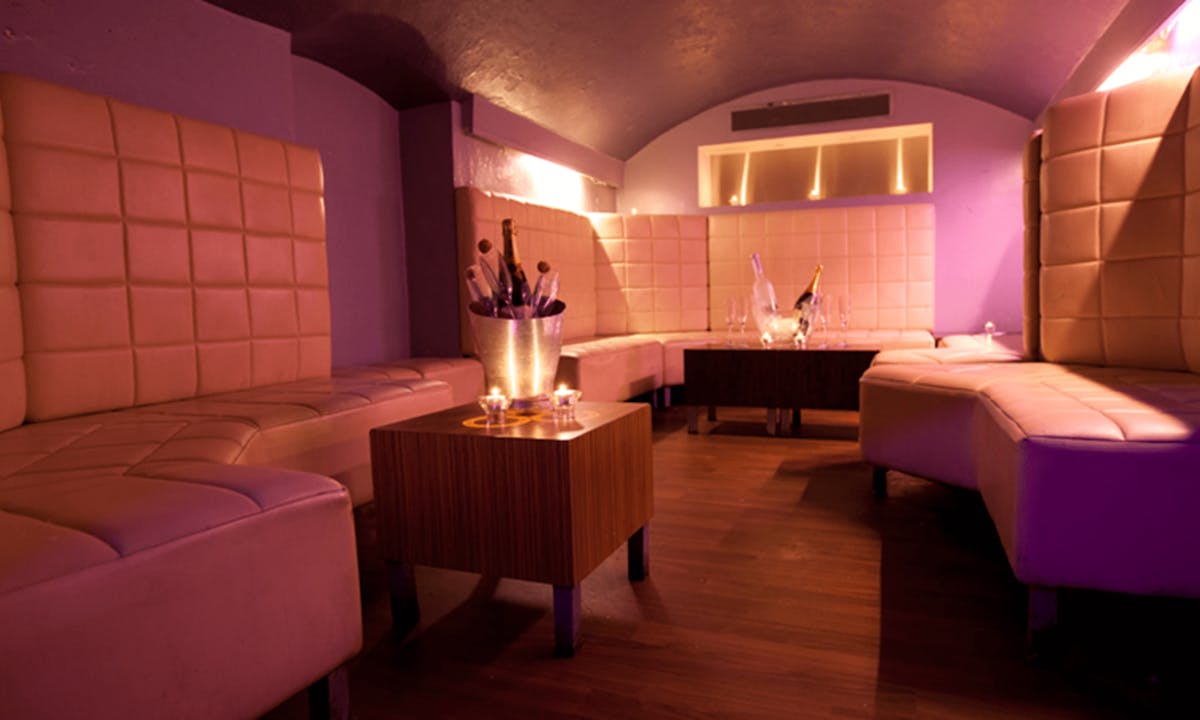 Po Na Na
There's a lot of debate surrounding how it's pronounced, and to be safe when visiting, just ask for 'Pos'. Half cut and already a half a Vodka bottle in that will be a scene and a half. A great student spot with 2 jaeger bombs for £3, students tickets for £3, safe to say their prices are a long way from what you would be paying on a night out at XOYO or KOKO in London.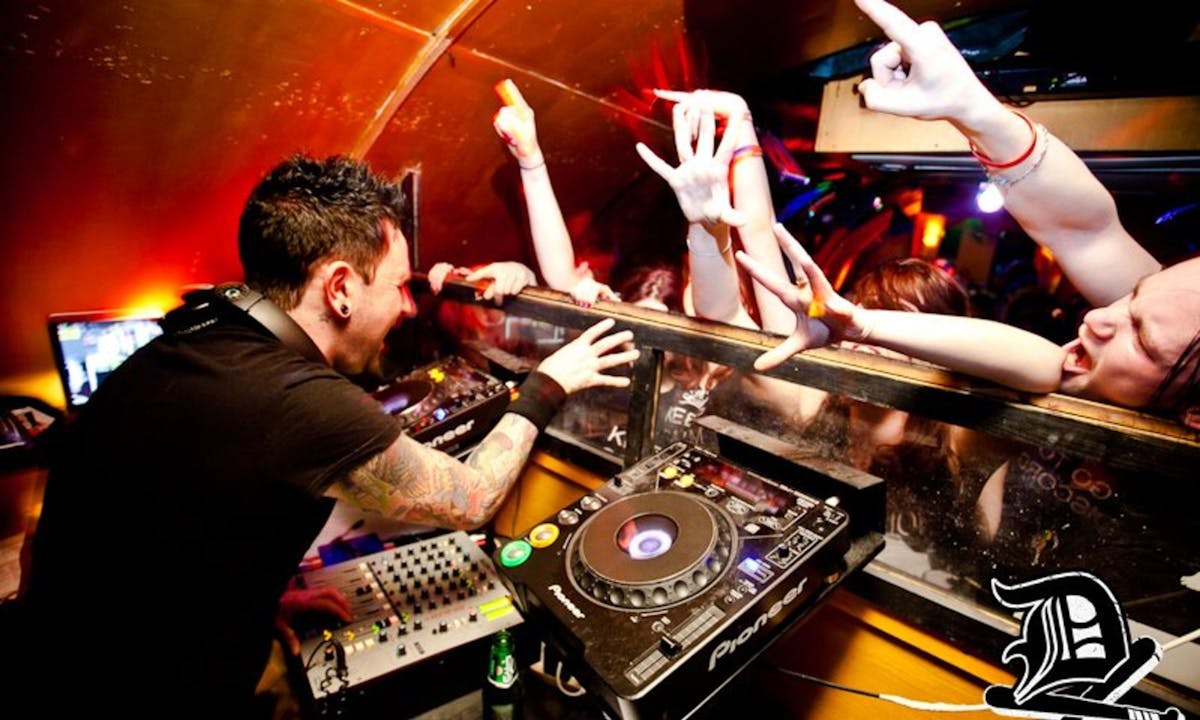 Colonna and Small's Speciality Coffee
Aside from a banging nightlife, thermae baths and a great student life around the city, Bath also boasts some cool cafes and this is certainly one of them! Colonna and Small's Speciality Coffee is number one on TripAdvisor and ranked within the top cafes in the UK. The staff really know their coffee and they offer free internet, a great selection of traybakes and great vibes with most of their clientele being those from the Uni's in the city!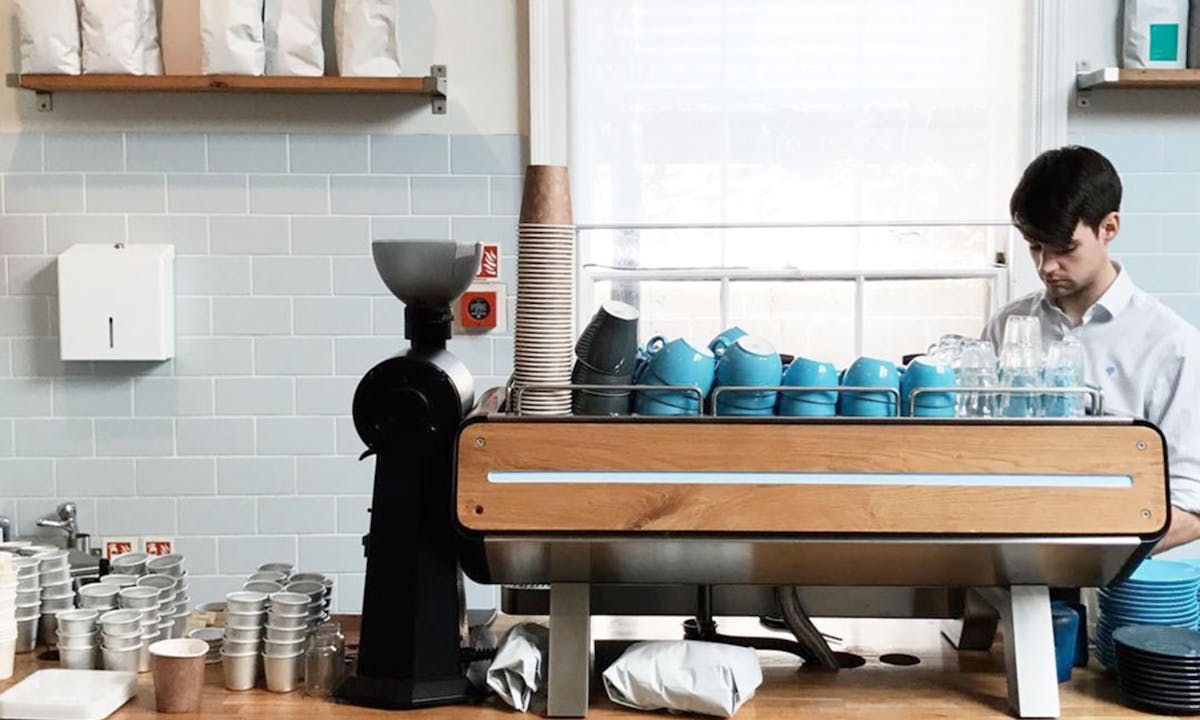 ---

When on your way to your city escape, why not check out the graduate jobs and internships in London on Magnet.me and find out what internships, graduate schemes and graduate jobs that are waiting for you when you return!
---
From London to Canterbury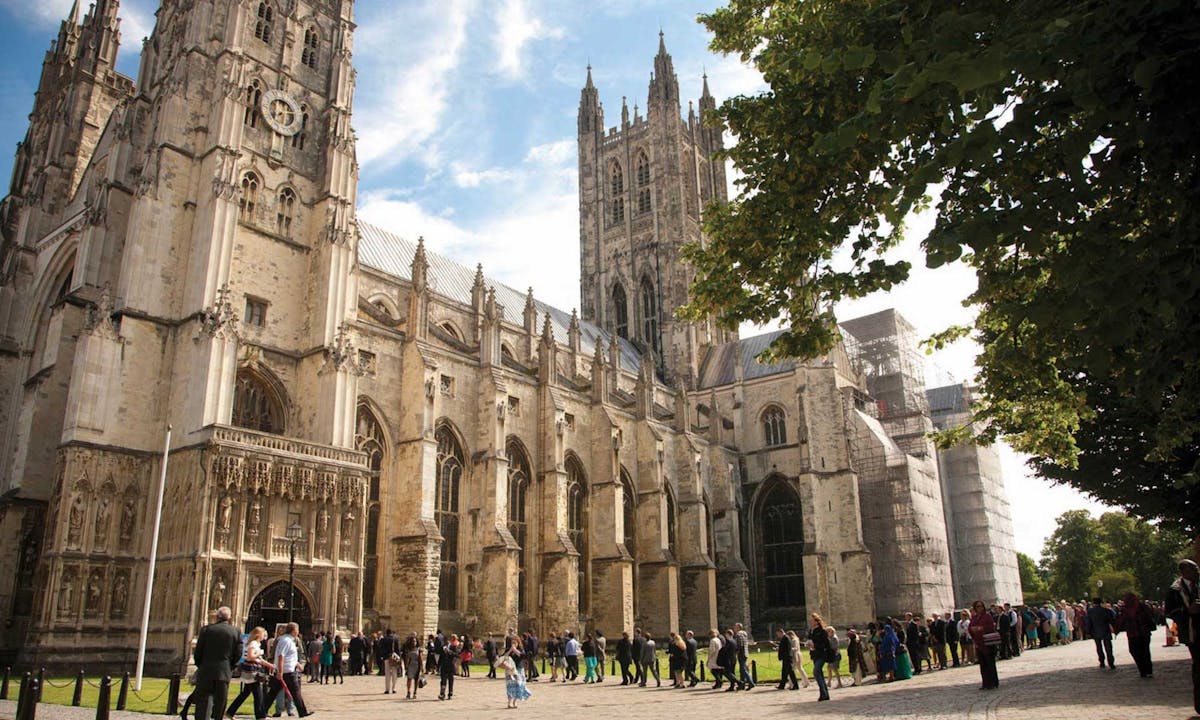 When looking to escape London, a trip to Canterbury is a strong suggestion from us! The home of the Church of England ever since St. Austine in AD597, the ancient city of Canterbury is so packed with atmosphere that you might feel blessed even if you're not Anglican. Below are some of the best places to go when visiting Canterbury:
Canterbury Historic River Tour
This 40-minute guided boat tour up the River Stour departs every 15- 20 minutes and is a great tourist attraction. Not quite like the River Thames tours, but certainly very fun. The wide flatboats (the stour here is a pretty mild river) are if not comfortable, perfectly safe and with guides who are incredibly eloquent and knowledge about every spot along the way. What's more, when booking, ask if it is cool to bring some canned alcohol on board and taking in the beauty that Canterbury has to offer in freezing temperatures (unlike to catch a sunny day in Canterbury), sipping on a 6 pack… classy but who cares you are on holidays!!
The Pound
Okay so Canterbury's nightlife is filled with students from Kent. A huge student population, so you won't be too far from student bars and The pound is just one of those spots. The Pound is another trendy bar set in the centre of Canterbury. Great prices, likewise great atmosphere and a student hotspot a must for any London day-trippers.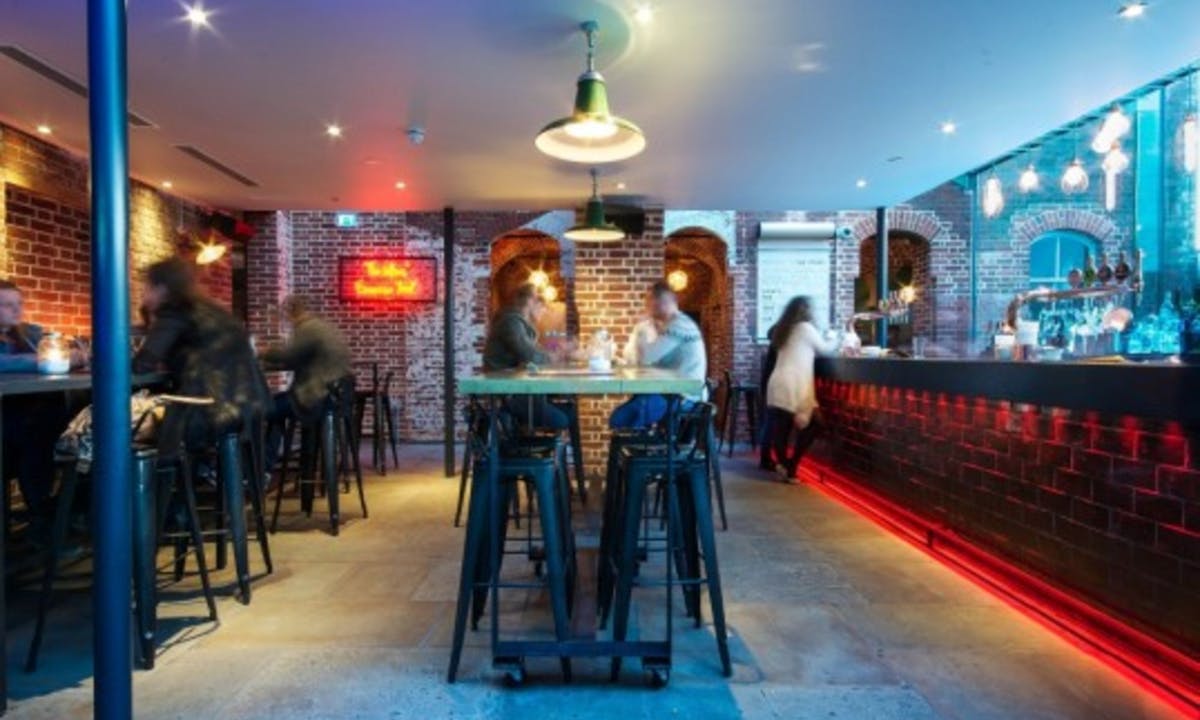 The Penny Theatre
The Penny Theatre offers everything that you could possibly want from a bar. A fantastic range of alcoholic and non-alcoholic beverages, a warm and fun atmosphere, alongside a good value selection of food and drinks. The Penny Theatre also offers free and fast Wi-Fi, and randomly they also offer an online printing facility, if you need a few pages printing off. Alongside this, the Penny Theatre app allows you to choose the next song to personalise the atmosphere. What's best is The Penny Theatre also shows all of the top sports on both Sky and BT Sport. So when you have seen enough of Canterbury, the football will be screening live here!
From London to Cambridge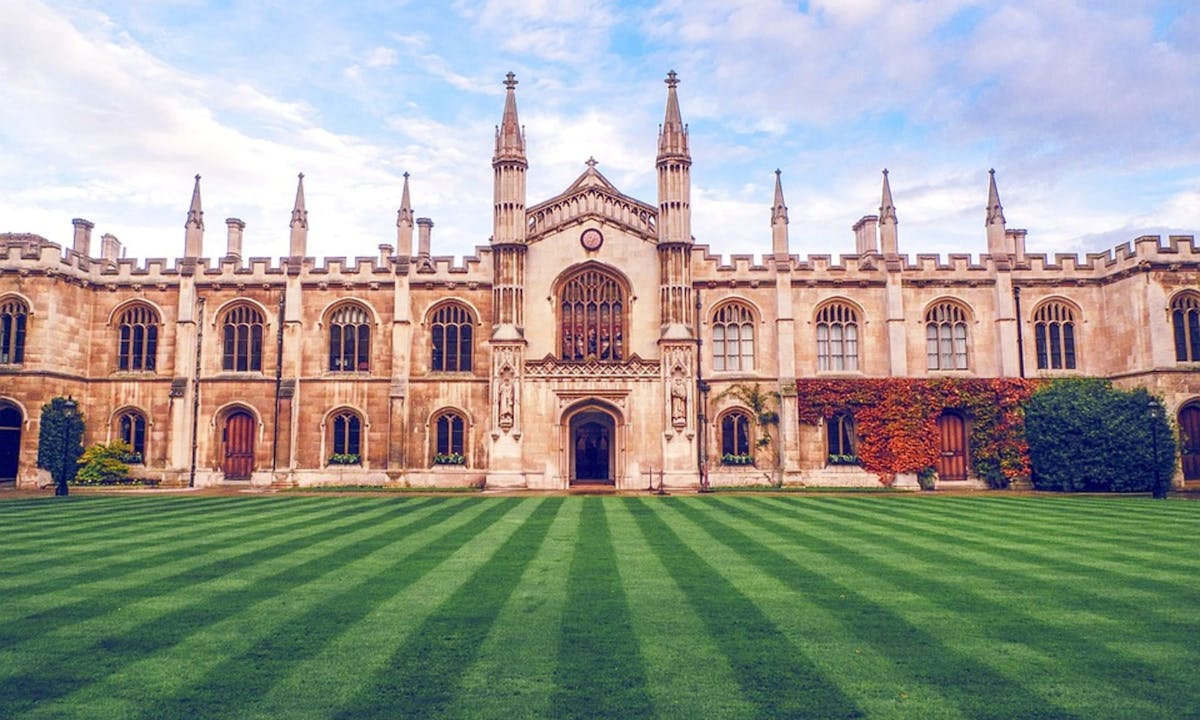 While Oxford was the first university town, Cambridge is equally, if not more, beautiful (depending who you ask, of course, the inter-college rivalry is well and truly alive!) Cambridge is, like Oxford, a 1.5-hour drive from London with many buses and trains departing frequently. Here are our suggestions on things to do for your up and coming trip to Cambridge:
The colleges
History, academia, poets, artists, philosophers – no not the Leeds Beckett University – is what the colleges at Cambridge are best known for!! These colleges are gorgeous, intimidating and majestic. Pass through the imposing gates of any college with their stern porters and within you'll find pretty green meadows and the idle River Cam, and truth be told a place where time seems to have stood still since the 18th century.
Emma Bar (The Bar)
Look Cambridge is best known for its prestigious colleges…. But their nightlife scene is not to be missed. Emma Bar is one of our strongly suggested bars to go to experience the best, the worst and the ugly of Cambridge student life. Emma Bar is smelt before it is seen. One of the few bars playing music, it features people body popping on the outskirts of the room. As interiors go, one of the stranger places to get drunk. It is always packed and has a good atmosphere every night in it.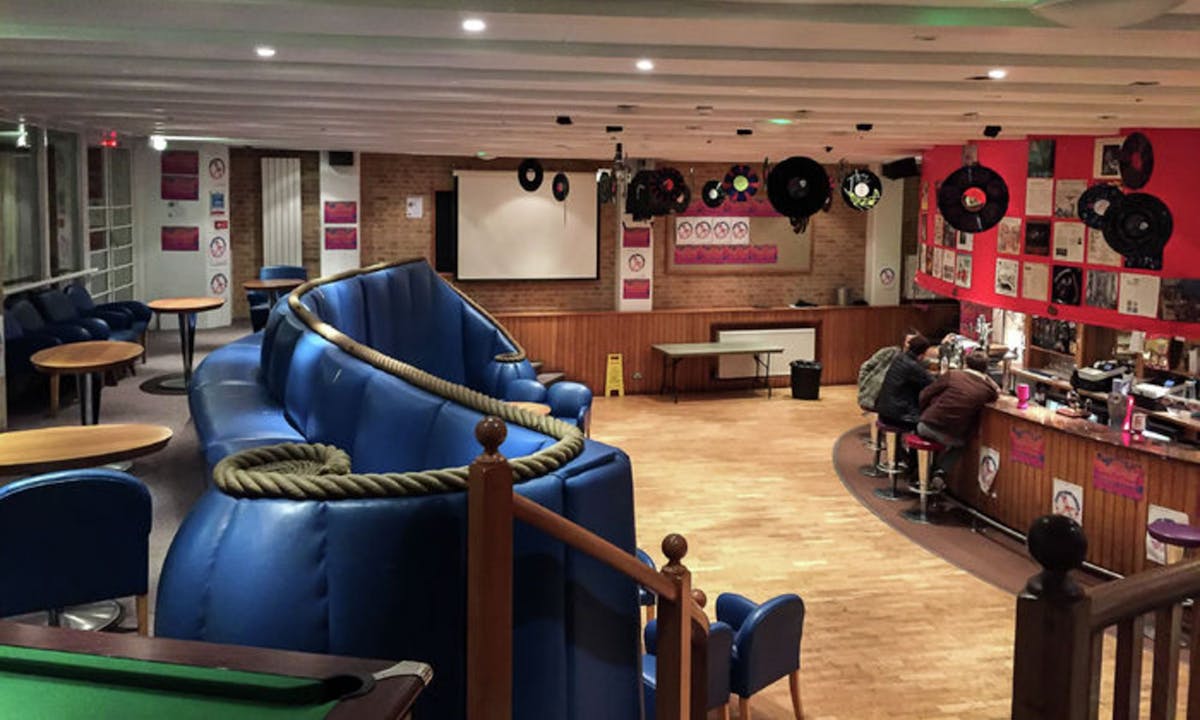 Sidney Sussex
What can be said for this spot is that it is a must-see. When visiting from London, you will have a great night here surrounded by students screaming "SHOTS, SHOTS, SHOTS, SHOTS". Another reason to check it out is that they have their own college drink here that you must try. Basically is known as 'College drink' and contains Fuse Box – ½ Rekorderlig (I have no idea either), 1⁄2 Cherry VK, 1 shot Malibu, stirred with a fudge stick. Good luck catching your train after 3 of those!
Cycle Hire
Cycle hire in Cambridge is a great idea if you are only visiting for the day. Cambridge is well known for its sheer barrage of bikes. Because of this, the city is well set up for riders and don't worry if you aren't too steady on a bike, locals on foot are used to dodging wayward wheels. The reason you should do it is that Cambridge is best known for modest size and there is tons to see from the botanic gardens, The Corpus Clock and Kettle's yard. All best seen on a bike… also is easier cycling to a good pub than getting lost on foot.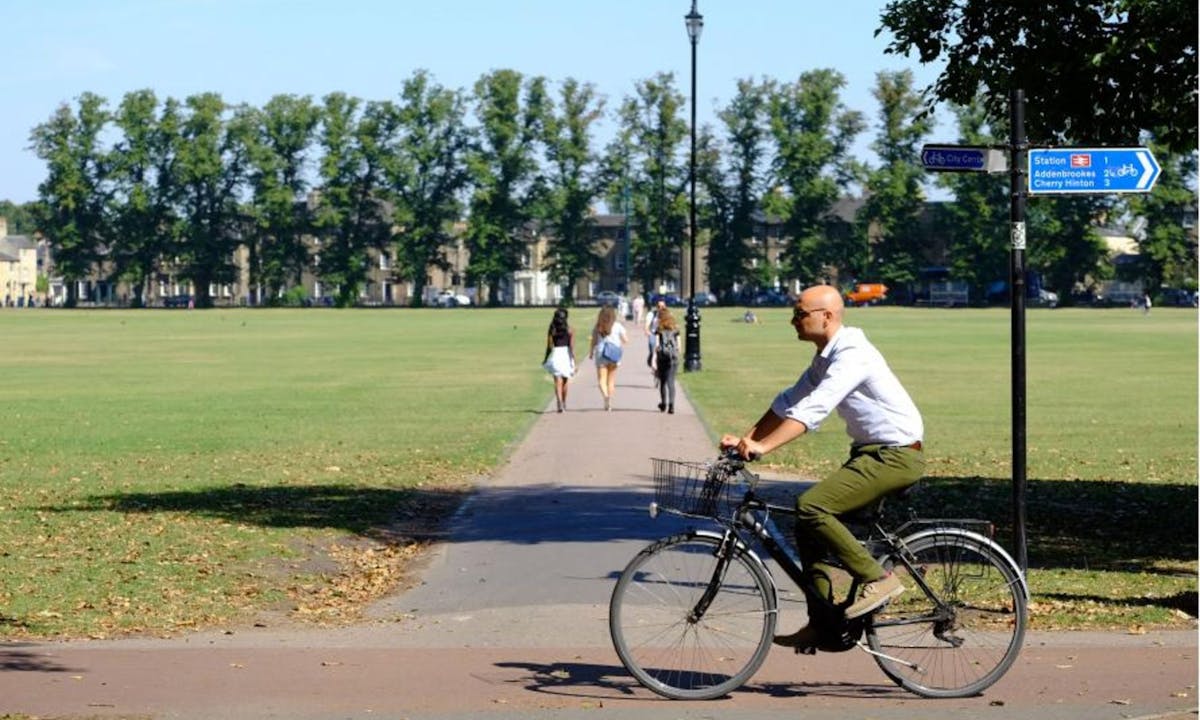 From London to Oxford
Another very popular day trip from London is to visit nearby Oxford University City (1.5 hours one way). If you make it out for a day visit, you'll have plenty to fit in as there are a handful of free universities and some paid that cannot be missed. So we have devised the best places to visit in Oxford when visiting from London so as you get the most and see the most in such a beautiful city!
Christ Church College
One of Oxford's oldest and most beautiful colleges, Christ Church is also home to the truly spectacular cathedral. There's plenty to see and tours are available, though you can also pay an entry ticket and walk around yourself at certain times. Look out for the famous landmarks like Tom Tower which is designed by Sir Christopher Wren and the Cathedral spire. Both define Oxford's celebrated skyline and are as beautiful up close as from afar. What's more, this is a perfect place to visit for fans of the Harry Potter movies. You may recognise corners and rooms of this college from the beloved movie!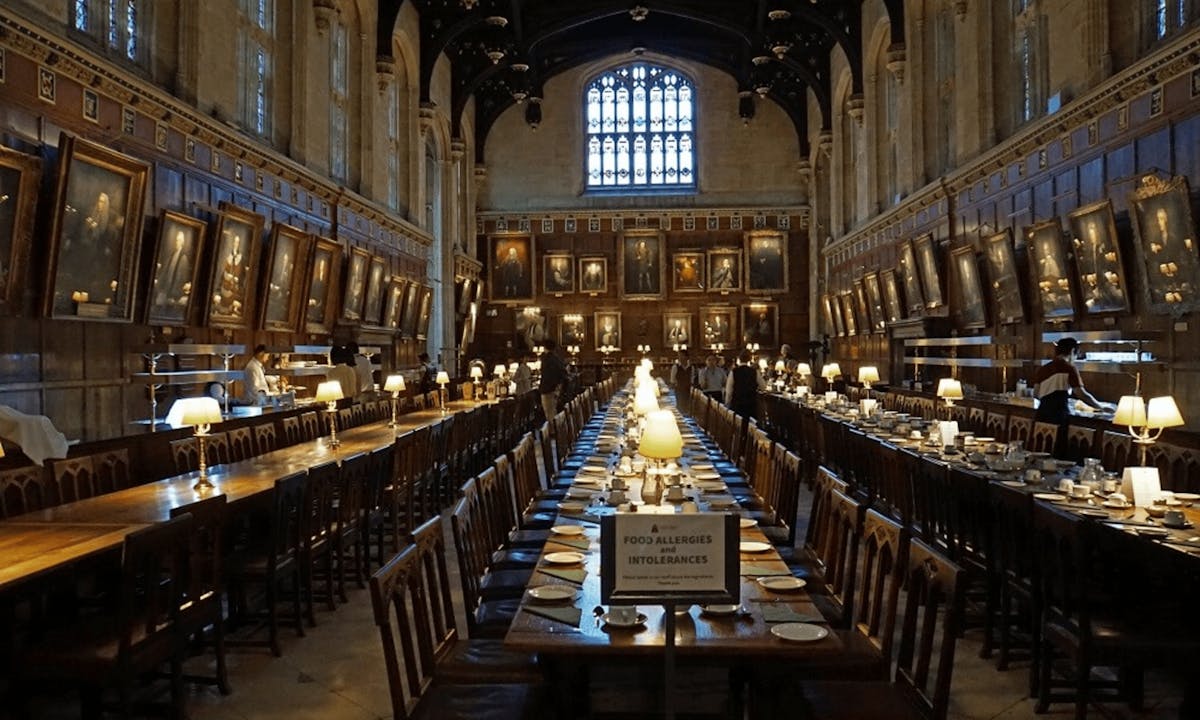 Taylor's Fasta Pasta
Student eating doesn't have to be all pot noodles and takeaway chips and cheese. We have found a perfect spot for any student from London travelling to Oxford for the day without wanting to break the bank. Taylor's is an Oxford gem. Selling options of healthy food, you could go every day for months without repeating your lunch choice! There's also one near the train and bus stations, making it the perfect spot to pop in for a bite on your way home.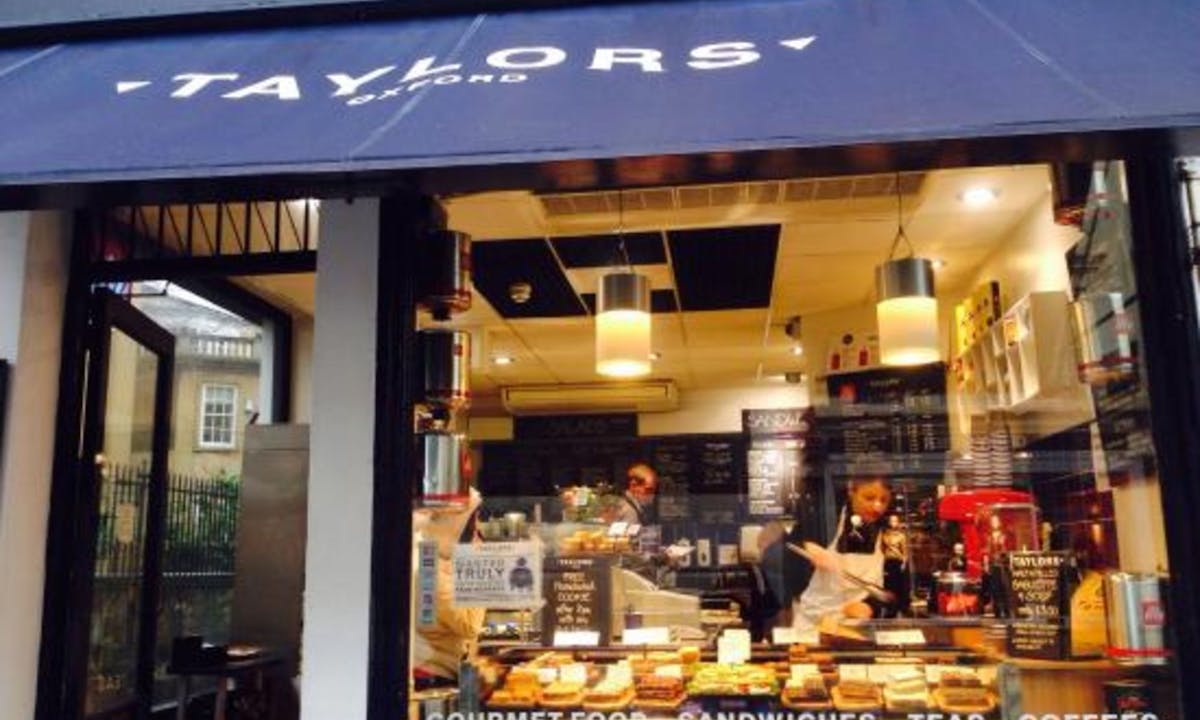 The Angels
Arguably Oxford's funkiest cocktail bar, Angels is lively and gets crowded, set over two floors all low lighting and low tables, perfect for sipping incredible in-house created cocktails. With good music and an edgy atmosphere, Angels is where you go before you go dancing. It's a local student favourite. Perfect for those visiting to meet other students!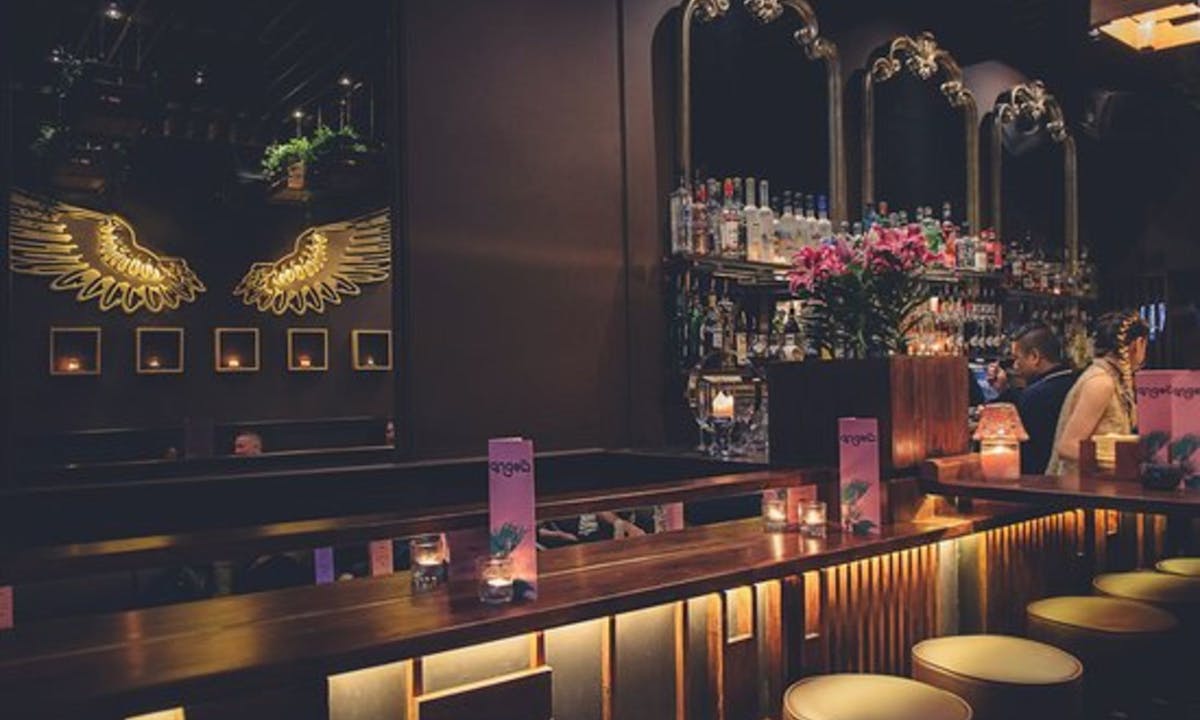 Eagle and Child Pub
This is quite simply a classic English pub and one that's got an incredible history to it. This was the preferred boozer for literacies such as Tolkien, CS Lewis and many others. If you like books as much as booze, then a trip to the Eagle and Child to pay homage to some of England's most famous writers is a necessity. Back in the '30s and '40s, The Inkings (a group of writerly pals including Tolkien, CS Lewis and others) met at the pub to mull over manuscripts, including the first drafts of 'The Lion, the Witch and the Wardrobe'… if books aren't your thing and you get enough of them from lectures, this is still a great place to go and get drunk on a few pints (as there are many on draft).