Magnet.me, the UK's largest student careers site,  announces the top 50 popular graduate jobs of 2018. They analysed the popularity by 'likes' of over 13,000 UK-based roles. This is the first such 'Top 50' ranking of UK graduate jobs, providing an insight to student trends and behavioural attitudes towards jobs.
Popular industries
The most popular job of 2018 was the Consumer Graduate Scheme of Virgin Media, followed by the Government Legal Trainee Scheme at the Government Legal Service and, at third place, the Global Corporate and Investment Banking Analyst Program at Bank of America Merrill Lynch. Notably, International law firm Dentons claimed four spots in the top 50 with all four graduate roles they advertised, making it the employer with the most jobs in the list. View the full list here.
Despite the rise and global dominance of jobs companies like Facebook, Apple, Amazon, Netflix and Google, graduate jobs at investment banks and law firms are still the most popular. 26% of the top 50 graduate jobs are at employers in the banking and finance industry, following by graduate jobs at law firms who make up 16% of the top 50 most popular UK graduate jobs.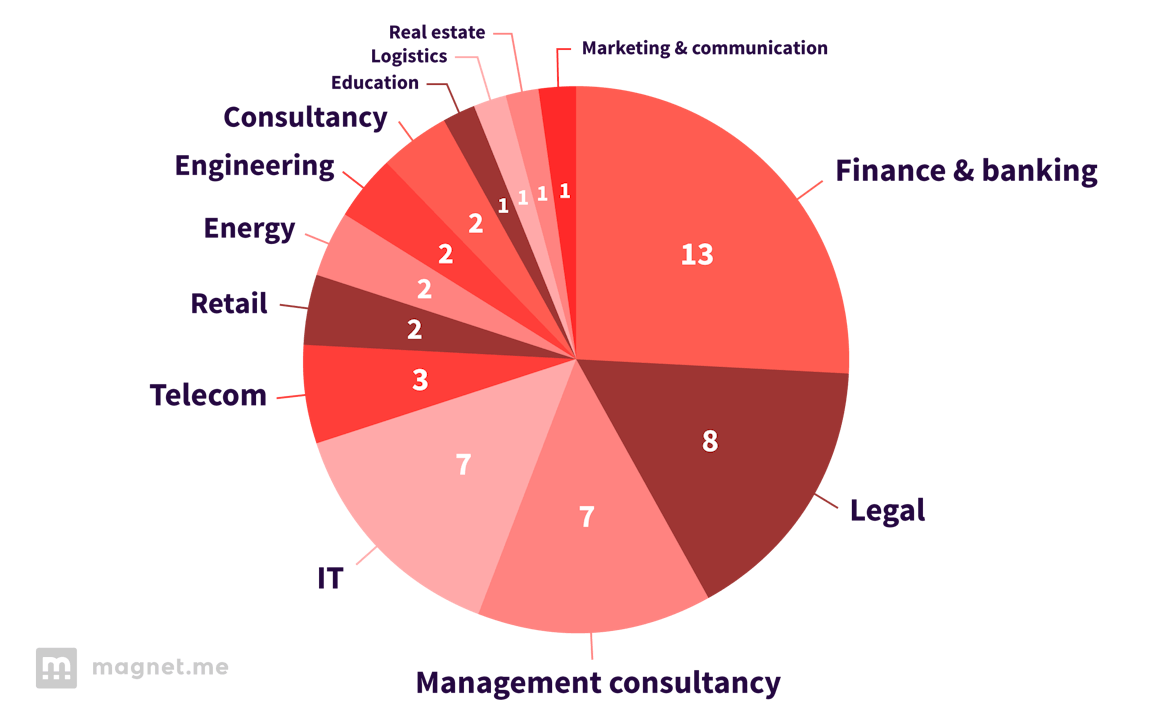 Vincent Karremans, co-founder of Magnet.me, comments "These rankings are more than just a beauty parade of companies with the greatest awareness and largest recruitment budgets. It's about the actual jobs. This said, you often hear that the appeal of the banking & finance industry and legal sector has waned among young people but this research shows the opposite. Courtesy of social media and Netflix we are more aware of the working life and culture at such workplaces but the allure of financial benefits keeps people flocking in."
"Interestingly, the list doesn't only feature the typical big names. It's great to see that employers who have made an effort with their job descriptions, by calling out skills and qualities they need, get the attention they deserve."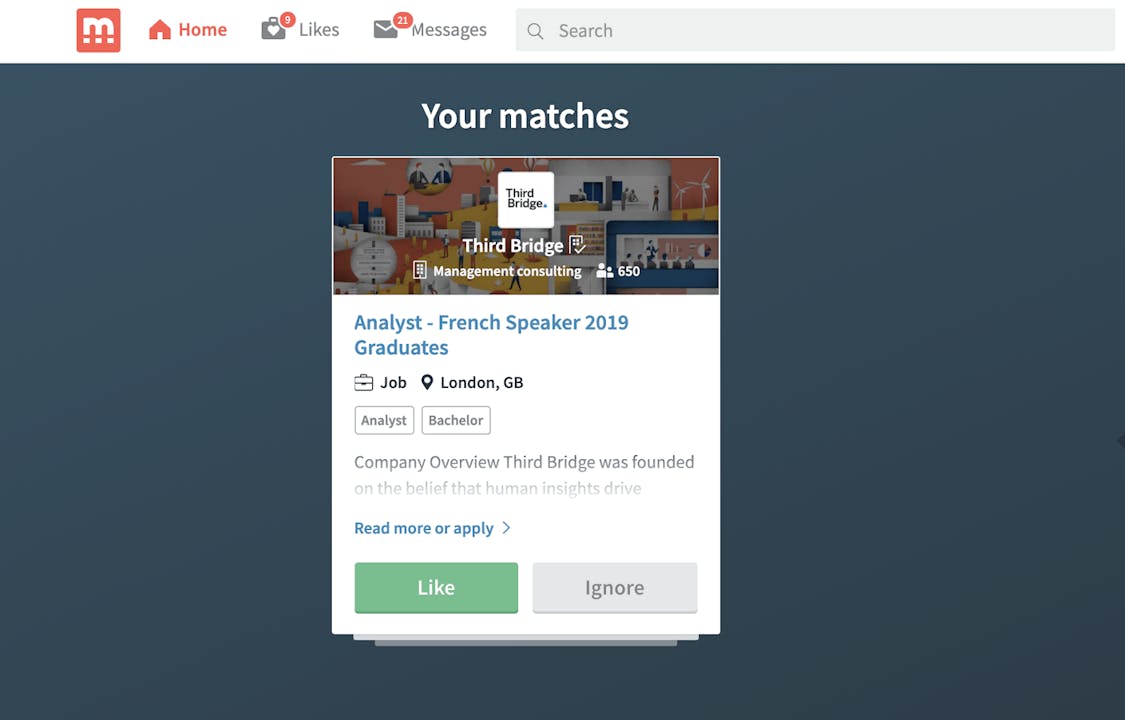 Vincent Karremans added: "There is a view that students want to go down the traditional sector route to learn their trades before branching out into niche firms where they can feel a sense of ownership of what they are doing. As students look forward to the impending summer break, they will much have to contemplate upon returning when applications for graduate roles open in September."
More information
For further information please contact the Magnet.me press office: Merle Kok on merle.kok@magnet.me or +44 (0) 20 8068 6578.
About Magnet.me
Magnet.me is the UK's biggest student careers site with the most graduate roles live than on any other student job site. Over 120,000 UK students now use the innovative and unique platform to find their first employer, whether this is a small startup or big multinational. Magnet.me was founded in the Netherlands in 2012 and launched in the UK in 2016 with the mission is to help students find a job they love at any company, regardless of industry, size or budget.